Submitted by

TFryer

on Wed, 01/24/2018 - 16:42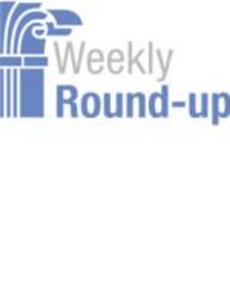 Articles from across the Web that we found interesting, the week of March 03, 2014
Gadi Ben-Yehuda
John Kamensky
Michael Keegan
Pentagon seeks new out-of-pocket charges for TRICARE beneficiaries 
Family members of active duty service members and military retirees would see new fees under the Defense Department's proposal to consolidate TRICARE plans, as part of the fiscal 2015 budget request.
Now or Never: Ideas to Save the Failing Budget Process 
Federal News Radio's special report highlights best practices, real-life successes and research that could save time, money and sanity in federal budgeting, and give agencies and contractors the stability needed to help meet the missions of the government. 
Continuous monitoring is improving cybersecurity, but not without challenges 
Federal networks produce an astounding amount of data. Agencies are now trying to figure out how much of it to save, and for how long. 
IT spending dips slightly in Obama budget request 
All the net savings come on the defense side, where the request for IT funding is down about 6 percent from fiscal 2014 spending. 
The FY15 budget: IT spending breakdown 
The overall changes are modest compared to fiscal 2014, but many individual agency budgets see much larger swings. 
Watch out for 'boiler room' cloud brokers 
If cloud providers are also brokers, can an agency be sure its interests are put first? 
Feds seek info-sharing standards for private-sector data breaches 
Federal law enforcement officials say national reporting standards could help investigators uncover culprits. 
The Business of Government Radio Show: Dave Lebryk
The Business of Government Hour features a conversation about management with a government executive who is changing the way government.
David A. Lebryk was appointed the first Commissioner of the U.S. Department of the Treasury's Bureau of the Fiscal Service (Fiscal Service) on October 7, 2012, when the Financial Management Service (FMS) and the Bureau of the Public Debt consolidated into one bureau.
Commissioner Lebryk provides leadership, policy direction and guidance for the bureau's debt financing and financial management programs. The bureau issues over one billion in federal payments worth $2.4 trillion to more than 100 million people; collects nearly $3.2 trillion in federal revenues each year; and collects more than $6.2 billion in delinquent debts.
Broadcast Schedule: The show airs Monday at 11 a.m., and Wednesday at noon, on Federal News Radio 1500AM WFED
If you can't wait, though, you can listen to (or download) this week's program and all our previous interviews at businessofgovernment.org and by searching our audio archives.