Submitted by

rthomas

on Thu, 01/25/2018 - 10:56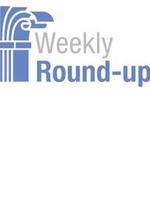 Articles from across the Web that we found interesting, the week of February 25, 2013
This article has been updated to include Dan Chenok's contribution.
Gadi Ben-Yehuda
Dan Chenok
John Kamensky
Michael Keegan
Special Report: Low morale? You're not alone, new federal survey shows 
Sequestration? Furloughs? Pay freeze? Fed bashing? Poor leadership? The list of morale killers goes on and on. A new Federal News Radio survey on employee morale and leadership -- part of its special report, Leaders in Federal Service -- shows just how bad people are feeling in the federal workforce. 
Continuity plans sport a new look 
Telework, cloud computing and BYOD policies are strengthening continuity-of-operations plans. They come with some hurdles to jump, but agencies are starting to see success. 
Issa, Spires sketch visions for IT reform and CIO authority 
House hearing on draft legislation explores budget authority, chains of command and the sheer number of agency CIOs. 
Acquisition officials still wary of talking to industry
A new IT acquisition bill could ease some of the fears federal procurement officials have about interactions with industry, the fears that the Office of Federal Procurement Policy's "myth-busting' campaign sought to address, according to Dan Gordon, former OFPP administrator and now associate dean of government procurement law studies at George Washington University. 
After the sequester: Why March 27 is even scarier 
The debate over government spending is shifting from across-the-board cutbacks in agencies to a more sweeping focus on all federal accounts. With a March 27 deadline to extend a vital continuing resolution and prevent a shutdown of all operations, President Obama and Congress—who have tied themselves in knots in budget debates—face the challenge of finding new steps to loosen the policy stranglehold.
The Business of Government Radio Show: Nicole Lurie, M.D., M.S.P.H.
Mondays at 11 a.m., Wednesdays at 12 p.m.
The Business of Government Hour features a conversation about management with a government executive who is changing the way government does business. The executives discuss their careers and the management challenges facing their organizations.
Nicole Lurie, M.D., M.S.P.H.is the Assistant Secretary for Preparedness and Response (ASPR) at the US Department of Health and Human Services (HHS). She serves as the Secretary's principal advisor on matters related to bioterrorism and other public health emergencies. The mission of her office is to lead the nation in preventing, responding to and recovering from the adverse health effects of public health emergencies and disasters.
Broadcast Schedule: The show airs Monday at 11 a.m., and Wednesday at noon, on Federal News Radio 1500AM WFED
If you can't wait, though, you can listen to (or download) this week's program and all our previous interviews at businessofgovernment.org and by searching our audio archives.