Submitted by

evalery

on Fri, 12/29/2017 - 10:39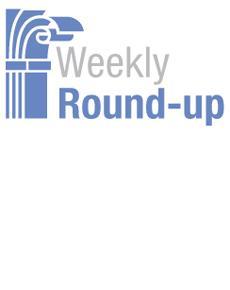 Articles from across the Web that we found interesting, the week of July 25, 2011
Articles from across the Web that we found interesting, the week of July 25, 2011
Gadi Ben-Yehuda
Dr. John Bordeaux
Dan Chenok
John Kamensky
Last Day! Have You Submitted Your Cost-Saving Ideas Yet? Today (July 29) is the last day in the third annual SAVE Award contest. So far, I've gotten reminder emails from Jeff Zients, Vice President Joe Biden, and White House Chief of Staff Bill Daley to submit my ideas. You can too at:
CFOs Get Creative About Finding Savings. In a story by Federal Times' Sean Reilly, agency chief financial officers are starting to "get creative." For example the CFO at the Federal Emergency Management Agency uncovered $4 billion in unobligated funds; the Commerce CFO found thousands of unused cell phones. OMB has also directed the CFO community to pare administrative costs by $2.1 billion in the coming year. Each CFO is to submit three initiatives to OMB by July 31st (I guess they work on Sundays).
GSA Will Soon Charge Employees for Parking. The Carter Administration tried it, but failed because of a backlash by employees. Will it work this time? According to Fed News Radio, GSA will start charging its own employees for parking in their buildings, starting August 1st. Federal Times' Andy Medici says that this will amount to $3,024 a year for parking at GSA's headquarters building. . . remember, feds have a three-year pay freeze, too! 
It's not just the Debt Ceiling Anymore. The inability to act and the austerity push in government is coming in many different forms. Here are three highlights for the week:
The FAA's authorization lapsed last week and 4,000 employees have been furloughed. In addition, FAA can no longer collect an airline tax, so the government loses $30 million a day in revenues.
GovExec.com has a "helpful" countdown clock for the debt ceiling, and a count-up display on how much the government is losing each second by not collecting the FAA tax.
The Postal Service's estimated $8 billion shortfall this year (following a similar shortfall last year) is leading to radical proposals, beyond just the controversial "no mail on Saturdays" to include closing more than 10 percent of all post offices nationwide . . . including the post office on Capitol Hill!
The Business of Government Radio Show: Linda Gibbs
The Business of Government Hour features a conversation about management with a government executive who is changing the way government does business. The executives discuss their careers and the management challenges facing their organizations. Past government executives include Administrators, Chief Financial Officers, Chief Information Officers, Chief Operating Officers, Commissioners, Controllers, Directors, and Undersecretaries.
Linda Gibbs oversees the Departments of Health and Mental Hygiene, Human Resources Administration, Administration for Children's Services, Homeless Services, Aging, Health and Hospitals Corporation, Correction, Probation, Juvenile Justice, Office of Health Insurance Access, and the HIV Health and Human Services Planning Council.
Each week, The Business of Government Hour interviews government executive who are changing the way government does business. The show airs four times a week on two radio stations in the DC Metro Area. If you can't wait, though, we also put it online. You can also search our audio archives for your favorite interview.