Submitted by

evalery

on Fri, 12/29/2017 - 09:59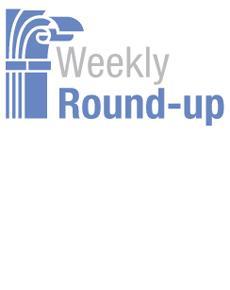 Articles from across the Web that we found interesting, the week of July 04, 2011
Articles from across the Web that we found interesting, the week of July 04, 2011
Gadi Ben-Yehuda
Dr. John Bordeaux
Thirty-one years after the Paperwork Reduction Act, the New York State Supreme Court experiments with digitalization (or "dematerializzazione" in Italian).  Best quote:  Getting rid of the paper is a "tremendous culture change."  
As we co-evolve with technology, "digital literacy" represents a set of necessary life skills.  One gaming company seeks to tackle this directly, developing a privacy game.  
Open Data movement, contrary to some reports, is not dead. Recent personal conversations with officials in Paris and Rome, and this from Oklahoma.
Dan Chenok
John Kamensky
SES Job Rotation Legislation. Legislation has been introduced in both the House (H.R. 2314) and the Senate (S. 1268) to "provide greater interagency experience" among national security and homeland security personnel by making it easier (and encouraged) to work in cross-agency positions, and making such experience a requirement for promotion to the Senior Executive Service.
On-Line Clout. Which agencies have the most influence on-line? Federal Computer Week's Alice Lipowicz writes in "Online Influence: How Does Your Agency Rate?" that an on-line influence tracking company, Klout.com, computes scores for each agency and scores the State Department at the top of the list (who would have thought??)
Defense Business Systems Modernization: Progress, But It's Tough Slogging. Congress has been pushing the Defense Department for more than a decade to streamline its internal business systems. A new GAO report, Department of Defense: Further Actions Needed to Institutionalize Key Business System Modernization Management Controls  shows some progress, but there's more to be done to institutionalize the integration of the 2,258 business systems via enterprise-wide architecture and investment management controls. Defense is a case study of just how hard it is to do in large agencies!
Cuts to Service Contracting. The Obama Administration came into office promising to cut the size of the contract workforce in government. A recent Washington Post article by Joe Davidson, "White House Plans to Cut Service Contractors," says the White House has set a new goal of cutting contracts for management support services from $40 billion a year to $34 billion a year.
The Business of Government Radio Show: David  Lebryk
The Business of Government Hour features a conversation about management with a government executive who is changing the way government does business. The executives discuss their careers and the management challenges facing their organizations. Past government executives include Administrators, Chief Financial Officers, Chief Information Officers, Chief Operating Officers, Commissioners, Controllers, Directors, and Undersecretaries.
David Lebryk serves as the Commissioner of the U.S. Department of the Treasury's Financial Management Service (FMS).  In that role, Mr. Lebryk provides leadership, policy direction and guidance for FMS' financial management programs, including payments, collections, debt collection, and government-wide accounting and financial reporting.
Each week, The Business of Government Hour interviews government executive who are changing the way government does business. The show airs four times a week on two radio stations in the DC Metro Area. If you can't wait, though, we also put it online. You can also search our audio archives for your favorite interview.