Submitted by

evalery

on Fri, 12/29/2017 - 10:07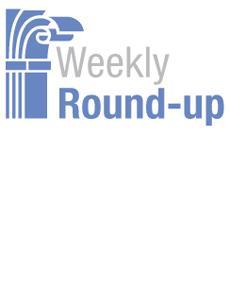 Articles from around the Web we found interesting, the week of June 27, 2011
Articles from around the Web we found interesting, the week of June 27, 2011
Gadi Ben-Yehuda
Hang up and drive into the sunset. Business News Daily reports on a poll showing that nearly 75 percent of Americans want access to their data while they're on vacation and nearly one out of five wants data access on their honeymoon!
E unum, pluribus? Mike Rupert, a former colleague of mine from DC Government, writes eloquently about the many federal employees who are working quietly on open government.  Ruppert implores: "Rather than mourn the loss of [Vivek Kindra,] one of the strongest internal voices, all of these quiet voices in federal agencies need speak up. Let's turn the 100s of "that sounds really interesting" into "let's do this." And let's document our achievements so we can turn "that will never work" into "how can we make it happen?" Related: Jason Hibbets writes about creating a citizen's movement for open government.
It's not the box, it's the band. This week, I wrote about leveraging hyperonnectivity, then about work-life balance in relation to connectivity.  Then I read Alex Howard's peice about humans as sensors and thought: we're all the box now, and we're all the band.
John Bordeaux
Dan Chenok
John Kamensky
Trends in Technology 2011 Report.

 The Association for Government Accountants biennially prepares a research report on trends in technology that affect government executives. 

This year's

report places a spotlight on the effects of the "information explosion." The report's a bit dense, and may be too basic for tech experts, but it provides useful insights for the non-IT government executive trying to sort out what's going on.

Fewer Top Positions to Require Senate Confirmation.

 The Senate 

passed a bipartisan bill

 to reduce the number of top positions that will require Senate confirmation. The bill cuts about 170 the 1,200 positions currently requiring confirmation and also ends the routine confirmation of about 2,800 positions in the Public Health Service and NOAA. The 

streamlining effort

, championed by Senators Tom Carper and Charles Schumer, will also include revisions to Senate rules to reduce the gridlock in the confirmation process.

Campaign to Cut Waste (Part 2).

 OMB released 

a new memo

 outlining next steps on President Obama's 

Campaign to Cut Waste

. The memo directs agency Chief Financial Officers to begin collecting best practices to cut costs and submit them to OMB by July 31

st

. They are also to review and rank SAVE award submissions from agencies that relate to programs in their agencies.

 
The Business of Government Radio Show: David M. Wennergren
The Business of Government Hour features a conversation about management with a government executive who is changing the way government does business. The executives discuss their careers and the management challenges facing their organizations. Past government executives include Administrators, Chief Financial Officers, Chief Information Officers, Chief Operating Officers, Commissioners, Controllers, Directors, and Undersecretaries.
David M. Wennergren serves as the Assistant Deputy Chief Management Officer at the U.S. Department of Defense.  Prior to his current role, Mr. Wennergren was Deputy Assistant Secretary of Defense for Information Management, Integration and Technology / Deputy Chief Information Officer, providing top-level advocacy in creating a unified information management and technology vision for the Department and ensuring the delivery of the capabilities required to achieve the Department's transformation to net centric operations.
Each week, The Business of Government Hour interviews government executive who are changing the way government does business. The show airs four times a week on two radio stations in the DC Metro Area. If you can't wait, though, we also put it online. You can also search our audio archives for your favorite interview.