Submitted by

evalery

on Tue, 01/02/2018 - 13:52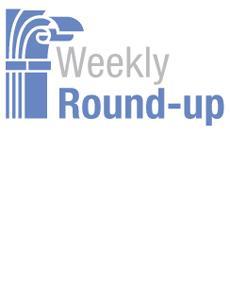 Articles from across the Web that we found interesting, the week of January 02, 2012
Articles from across the Web that we found interesting, the week of January 02, 2012
Updated to include Dan Chenok's contributions
Gadi Ben-Yehuda
Looking forward, looking back.  Alex Howard looked back at Gov20 in 2011, while Nancy Messieh looks ahead at social media in 2012.  Mashable has five predictions of social media and the law for 2012, and I wrote about three resolutions for the year: generate, discriminate, and donate.
What's happening now? Fast Company and Mashable have articles about measuring digital engagement.  My prediction: metrics will become one of the hottest topics/trends of 2012.
Challenges and Change Agents.  AOL.Gov has a raft of stories this week that should be read together: First, a profile of Bev Godwin, the director of GSA's Federal Citizen Information Center.  Then, an article by a data scientist on the shortcomings of GSA's Energy Usage Analysis System and the implications for Data.gov.  Then, the Air Force is looking beyond paper (to tablet computers) for in-flight information, while federal CIO Van Roekel is looking beyond data center consolidation to reduce the government's digital footprint.
Dr. John Bordeaux
The unanticipated results that happened, thanks to an innovative recruiting strategy.  HBR case study on the heroes of the Taj Mahal Hotel. 
Sorry for the corporate self-interest, but the retirement of our successful CEO bears noting.  Four questions that every business should answer.  How would you modify these questions for a public agency?  Shouldn't your agency workforce know, share, and live the answers?
DC economy has long enjoyed the federal buffer.  As budget realities take hold, what lies ahead for the DC region?  The first of many articles on the nation's "company town" and what may lie ahead. 
Dan Chenok
John Kamensky
Coast Guard's Deepwater Program Deep-Sixed.  Federal Computer Week reports that the Coast Guard's troubled $27 billion modernization program is "officially dead."  Launched a decade ago to the accolades of procurement specialists as a new way of doing business between government and private industry, it did not work as planned.  A recent GAO report helped put the nail in the coffin. . . . .
New OMB Directive:  Make Small Buys from Small Businesses.  You may have missed this one over the holidays . . . .A mid-December directive from OMB tells agencies to small businesses via GSA's Smart Pay and GSA Advantage programs.  Federal Computer Week's Matt Weigelt writes that this affects nearly one-third of agency transactions.
Another OMB Directive:  Track Details of Service Contracts.  Another OMB memo you might have missed, from mid-December . . . . FCW's Weigelt writes that OMB's Office of Federal Procurement Policy provides more guidance to agencies as they prepare their annual inventory of service contracts.  The guidance discusses not only what to submit in their 2011 inventories but also gives details about what they'll need to do differently in 2012, including how each contract contributes to the agency's mission.
The Business of Government Radio Show:  The Business of Government Magazine Fall/Winter 2011
The Business of Government Hour features a conversation about management with a government executive who is changing the way government does business. The executives discuss their careers and the management challenges facing their organizations.
The show airs fives times a week on two radio stations in the DC Metro Area.
 Our guests this week are Dr. Paul Anastas, Linda Gibbs, Robert Hale, David Lebryk, David Matsuda, Beth McGrath, Dr. Kathleen Merrigan, Dr. Nick Nayak, and Jonathan Woodson, M.D. They discuss the intersection where leadership, complex challenges, and the need for transformation meet. Hear their insights, lessons learned, and recommendations.
Broadcast Schedule: Saturday, January 07 at 9:00 a.m  & Friday, January 13 at 2:00 p.m on  CBS Radio 1580AM.  For those outside of the Washington, D.C. area, you can listen to our live webstream on CBS Radio 1580AM. Monday, January 09, at 11 a.m., Wednesday, January 11, at Noon, and Thursday, January 12, at Noon on Federal News Radio 1500AM WFED
If you can't wait, though, you can listen to (or download) this week's program and all our previous interviews at businessofgovernment.org and by searching our audio archives.