Submitted by

TFryer

on Wed, 01/24/2018 - 16:57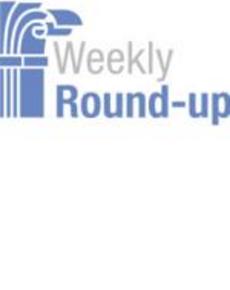 Thursday, February 27, 2014
Articles from across the Web that we found interesting, the week of February 24, 2014
Gadi Ben-Yehuda
This week has an "Oh, The Places You'll Go!" feel to me.
John Kamensky
Michael Keegan
DoD's 'IT Box' leading the shift toward better technology acquisition 
The Pentagon is implementing most of the recommendations it made in 2010's Section 804 report to Congress. Katrina McFarland, DoD's assistant secretary for acquisition, said initial results of the change are promising. 
DoD ties another round of BRAC to sizable civilian personnel cuts 
Defense Department officials said reducing and realigning bases and depots will help them achieve more savings that can be put toward readiness. 
DoD's 2015 budget envisions smaller military with less generous benefits 
The Pentagon says its spending plan acknowledges defense spending is on a downward trajectory and reduces force structure in order to balance other priorities, such as readiness. 
Takai takes FITARA to task for oversight provisions 
Defense Department CIO is concerned the legislation might collide with internal Pentagon realignment efforts. 

NOAA turns to industry for help in sharing its data 
RFI seeks suggestions on how best to offer terabytes of weather data -- and to keep taxpayers from footing the bill. 
What Pritzker wants from Silicon Valley 
In first official visit to the West Coast tech mecca, Commerce secretary solicits partnerships on climate data and highlights new Census tool. 
More agencies turn to targeted buyouts, early retirements 
The latest rounds of buyouts and early retirements span agencies as diverse as the Naval Sea Systems Command and the Interior Department's Bureau of Land Management. 
The Business of Government Radio Show: Curtis Coy 
The Business of Government Hour features a conversation about management with a government executive who is changing the way government.
Curtis "Curt" L. Coy was appointed deputy under secretary for economic opportunity in the Department of Veterans Affairs on May 9, 2011. In this role, Coy oversees all education benefits (GI Bill), loan guaranty service (VA loans), vocational rehabilitation and employment issues.
How does the U.S. Department of Veterans Affairs promote employment opportunities for veterans? What is VA doing to enhance opportunities for veterans to obtain knowledge and skills to properly transition into civilian life? What programs provide opportunities for veterans to obtain, retain and adapt at home? Join host Michael Keegan as he explores these questions and more with Curtis Coy, Deputy Under Secretary for Economic Opportunity at the U.S. Department of Veterans Affairs - Next week on The Business of Government Hour.
Broadcast Schedule: The show airs Monday at 11 a.m., and Wednesday at noon, on Federal News Radio 1500AM WFED
If you can't wait, though, you can listen to (or download) this week's program and all our previous interviews at businessofgovernment.org and by searching our audio archives.