Submitted by

rthomas

on Fri, 12/22/2017 - 15:41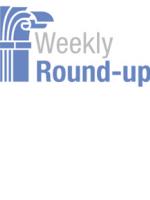 Friday, February 25, 2011
Articles we found interesting, the week of February 21, 2011. Mostly dealing with the possibility (perhaps the likelihood) of a government shut-down)
Gadi Ben-Yehuda
John Kamensky
I'll be on Francis Rose's Countdown show on WFED 1500 at 2 p.m. today (Friday)., Francis, Robert Shea (former OMBer), and I will discuss what we think are the top three stories of the week affecting the federal government. All three of mine deal with the potential government shutdown, from different angles:
Dan Chenok
Business of Government Radio Show: Conversation with Authors Series with Professor Scott Overmyer
The Business of Government Hour features a conversation about management with a government executive who is changing the way government does business. The executives discuss their careers and the management challenges facing their organizations. Past government executives include Administrators, Chief Financial Officers, Chief Information Officers, Chief Operating Officers, Commissioners, Controllers, Directors, and Undersecretaries.
Dr. Scott Overmyer is Professor and Director of the MSIS Program at Baker College (Flint, MI), where he also supervises final student projects and teaches software architecture as a teleworker from his home in South Dakota.  He is the author of "Implementing Telework: Lessons Learned from Four Federal Agencies," a report released by the Center for the Business of Government.
Each week, The Business of Government Hour interviews government executive who are changing the way government does business. The show airs four times a week on two radio stations in the DC Metro Area. If you can't wait, though, we also put it online. You can also search our audio archives for your favorite interview.