Submitted by

TFryer

on Wed, 01/24/2018 - 17:02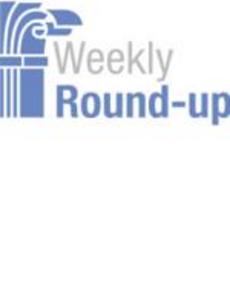 Thursday, February 20, 2014
Articles from across the Web that we found interesting, the week of February 17, 2014
Gadi Ben-Yehuda
On the other hand. . . 
Dan Chenok
John Kamensky
Crowdsourcing Travel Savings. Eric Katz, Government Executive, reports that the General Services Administration is sponsoring a contest on Challenge.gov, to seek public ideas on ways to spend less money on government travel.  The grand prize is $35,000!
Lessons from NARA's Social Intranet.  Kelly Osborn, a Web developer at the National Archives and Records Administration -- and the community manager for NARA's internal collaboration network, spoke to the Federal Communicators Network last month about the process of creating an internal social business network.  Government Computer News highlights lessons learned on how to do it right.
OMB Memo on Use of Administrative Data.  OMB quietly released an important guidance memo to agencies that tells them that they have "the opportunity to create. . .  statistical information more efficiently through greater use of information that the Federal Government has already collected for programmatic and regulatory purposes. . .  this guidance will help program agencies manage their administrative data with statistical purposes in mind."
The Business of Government Radio Show: Dr. Simon Szykman
The Business of Government Hour features a conversation about management with a government executive who is changing the way government.
Dr. Simon Szykman was named Chief Information Officer (CIO) of the Department of Commerce in May 2010. As the Department's CIO, Dr. Szykman is responsible for providing leadership, establishing policy, and maintaining oversight for the information technology investments that support the diverse portfolio of programs across the Commerce Department's dozen bureaus.
What is the information technology strategy of the U.S. Department of Commerce? How has Commerce changed the way it does IT? And what is Commerce doing to ensure its IT investments are aligned with its mission? Join host Michael Keegan as he explores these questions and more Dr. Simon Szykman, Chief Information Officer, U.S. Department of Commerce.
Broadcast Schedule: The show airs Monday at 11 a.m., and Wednesday at noon, on Federal News Radio 1500AM WFED
If you can't wait, though, you can listen to (or download) this week's program and all our previous interviews at businessofgovernment.org and by searching our audio archives.