Submitted by

rthomas

on Fri, 12/22/2017 - 15:39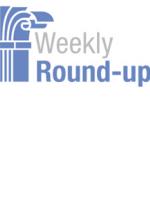 Friday, February 18, 2011
Articles we found interesting, the week of February 14, 2011.
Gadi Ben-Yehuda
New for Govvies (especially Muni-Govvies): Krisy Fifelsky, the Web Services Manager for the City of Reno, Nevada, has overhauled her blog and added a video feature.  GovGirl.com.  Check it out!
NASA and State Department in the Social Media Spotlight.  Articles on Ragan and HuffPo hlighlight the work of these two federal agencies in social media.  on GovLoop, Alex Howard talks about the White House's tweet during the Grammy's, and raises an important issue (one that has generated a lot of comments):

. . .Should a mayor tweet about a particular restaurant and not another? Should the Press Secretary tweet a recommendation for a bike shop on his official account? . . . . If an official wouldn't endorse a business from the rostrum of the briefing room, tweeting about it probably won't sit well with some observers.

More Data = More Problems? Google has released its public data explorer, and Cloud Era and Federal Computer Week have written two articles on the problems (and government solutions) of trying to parse all that delicious data. On Slate, Chris Wilson talks about why it matters to journalists and the rest of us.
John Kamensky
President's FY 2012 Performance and Management Initiatives. Accompanying the headline-making budget proposals from the White House was a much tamer set of initiatives on improving performance and management. The initiatives did not include the late-breaking proposal by the President in his State of the Union address to reorganize the government, though.
GAO High-Risk Updates. GAO updates its list of about 30 high-risk programs in the government. This year, it dropped the 2010 Census (otherwise they'd just be beating a dead horse) and added the Interior Department's oil and gas leasing program (after the horse was let out of the barn). Does your agency have a dog in this fight? Am I using too many lame cliché's? 
White House Flags Pending Retirement Wave. Remember when observers seemed panicky about the impending retirement wave from the federal government back in 1998 when 15 percent of the workforce was eligible to retire? Today, that number is over 25 percent, notes Federal Times in an article by Stephen Losey about White House concerns of losing institutional knowledge (e.g., air traffic controllers) as 230,000 people are expected to retire in the coming year.
Dan Chenok
Business of Government Radio Show: Dave Wennergren
The Business of Government Hour features a conversation about management with a government executive who is changing the way government does business. The executives discuss their careers and the management challenges facing their organizations. Past government executives include Administrators, Chief Financial Officers, Chief Information Officers, Chief Operating Officers, Commissioners, Controllers, Directors, and Undersecretaries.
Mr. David M. Wennergren is the Assistant Deputy Chief Management Officer at the U.S. Department of Defense.  Prior to his current role, Mr. Wennergren provided  top-level advocacy in creating a unified information management and technology vision for the Department.
Each week, The Business of Government Hour interviews government executive who are changing the way government does business. The show airs four times a week on two radio stations in the DC Metro Area. If you can't wait, though, we also put it online. You can also search our audio archives for your favorite interview.