Submitted by

rthomas

on Thu, 01/25/2018 - 12:29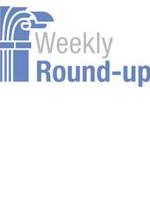 Thursday, February 14, 2013
Articles from across the Web that we found interesting, the week of February 11, 2013
Gadi Ben-Yehuda
John Kamensky
Michael Keegan
The Business of Government Radio Show: Conversation with Authors: David S. Ferriero 
Mondays at 11 a.m., Wednesdays at 12 p.m.
The Business of Government Hour features a conversation about management with a government executive who is changing the way government does business. The executives discuss their careers and the management challenges facing their organizations.
David S. Ferriero was sworn in as 10th Archivist of the United States on November 13, 2009.
Previously, Mr. Ferriero served as the Andrew W. Mellon Director of the New York Public Libraries (NYPL). In this position he was part of the leadership team responsible for integrating the four research libraries and 87 branch libraries into one seamless service for users; and was was in charge of collection strategy; conservation; digital experience and strategy; reference and research services; and education, programming, and exhibitions.
Broadcast Schedule: The show airs Monday at 11 a.m., and Wednesday at noon, on Federal News Radio 1500AM WFED
If you can't wait, though, you can listen to (or download) this week's program and all our previous interviews at businessofgovernment.org and by searching our audio archives.