Submitted by

evalery

on Tue, 01/02/2018 - 12:04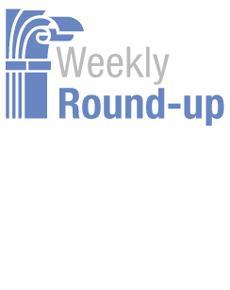 Friday, December 23, 2011
Articles from across the Web that we found interesting, the week of December 19, 2011
Articles from across the Web that we found interesting, the week of December 19, 2011
Gadi Ben-Yehuda
My contribution for this week is limited to a single item (yes, with three links) so that I can wish everyone a happy, safe, and meaningful holiday season.  The end of December is a natural time for reflection and planning, what I've recently heard as "mirror/window" exercises.  We look back, we look forward, and if we are wise, we also look around us in gratitude.  In that spirit, I'd like to say thank you to all the readers of our round-up, all the authors whose work we feature, to my colleauges who dutifully send me content every week, and to all the people whose work forms the foundation for these stories.
It's all a game. Fast company reports that transparency can engerd (and foment) greed.  Which is great, argues Software Insider, as the seven deadly sins are a model for non-monetary gamification incentives.  Which could be applied to the current "Yes We Scan" initiative, right?
Dr. John Bordeaux
U.S. asks journals to censor reports of a deadlier, lab-created 'bird flu' virus out of terrorism fears.  Implications for open data initiatives - "open" does not mean anarchy.  In addition to management to ensure data quality, other legitimate restrictions on data exist.  The question is:  to what extent can government enforce censorship in an age where expectations regarding accessible data are raised across the globe. 
Speaking of open data - do we know what lurks beneath?  Does anyone have a national picture of the "crumbling infrastructure" based on data?  Many agree we need a policy to address infrastructure, where is the data to inform policy, prioritization, etc.?
Social engineering remains the most valuable source of intelligence - humans remain the weakest link in any cyber policy.  
Dan Chenok
Acquisition:
Outgoing head of Procurement Policy weighs in on challenges to shared service procurements
Multiple Award Contracts on the rise, changing the procurement landscape
IT:
Cyber:
John Kamensky
The Business of Government Radio Show: Robert F. Hale
The Business of Government Hour features a conversation about management with a government executive who is changing the way government does business. The executives discuss their careers and the management challenges facing their organizations.
The show airs fives times a week on two radio stations in the DC Metro Area.
 Robert F. Hale, Under Secretary of Defense (Comptroller),  is the principal advisor to Secretary of Defense Leon E. Panetta on all budgetary and fiscal matters, including the development and execution of the Defense Department's annual budget of more than $600 billion. As Chief Financial Officer, Mr. Hale also oversees the Department's financial policy, financial management systems, and business modernization efforts.
Broadcast Schedule: Saturday, December 24 at 9:00 a.m  & Friday, December 30 at 2:00 p.m on  CBS Radio 1580AM on   For those outside of the Washington, D.C. area, you can listen to our live webstream on CBS Radio 1580AM. Monday, December 26, at 11 a.m., Wednesday, December 28, at Noon, and Thursday, December 29, at Noon on Federal News Radio 1500AM WFED
If you can't wait, though, you can listen to it or download our interview with Beth and all our interviews at businessofgovernment.org and by searching our audio archives.