Submitted by

rthomas

on Fri, 12/22/2017 - 10:49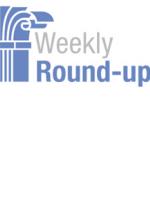 Thursday, December 9, 2010
Articles we found interesting, the week of December 06, 2010
Gadi Ben-Yehuda
John Kamensky
This week marks the first anniversary of Obama's Open Government Doctrine.  The Dorobek INSIDER discusses what's been done and what has yet to be done.
Business of Government Radio Show: Leaders Speak Series
The Business of Government Hour features a conversation about management with a government executive who is changing the way government does business. The executives discuss their careers and the management challenges facing their organizations. Past government executives include Administrators, Chief Financial Officers, Chief Information Officers, Chief Operating Officers, Commissioners, Controllers, Directors, and Undersecretaries.
Hear from a varied group of leaders, innovators, practitioners, and thinkers, who offer models to follow, provide insights that infuse theory to practice, and pave the way to shaping the business of government. Our guests will include Vice Admiral Jack Dorsett, Dr. Bobby Braun, Dr. David McClure, Richard Spires, Clarence Carter, and Russ Mills as they discuss public management challenges and innovations..
Each week, The Business of Government Hour interviews government executive who are changing the way government does business. The show airs four times a week on two radio stations in the DC Metro Area. If you can't wait, though, we also put it online. You can also search our audio archives for your favorite interview.