Submitted by

TFryer

on Wed, 01/24/2018 - 20:21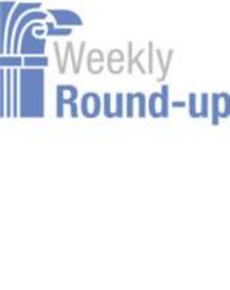 Articles from across the Web that we found interesting, the week of December 02, 2013
Gadi Ben-Yehuda
This week, I've read a lot about comfort and discomfort.
Creativity or Comfort: Pick One.  Two articles on Slate this week seem of-a-pair: First, this one on how creativity is lauded only after it has yielded positive results, and is often quashed before it can yield any.   Second, this one about the negative outcomes of treating students like consumers, with an implication for Gov 2.0: that sometimes what we need, and even what we pay for, is not exactly what we want (the most benign example: parking tickets).  Best line: "Learning is—should often be—uncomfortable for individuals."
Introducing Kids to Technology.  The medium is the message, and the message of FiLIP, a smartwatch that parents can buy for their kids, is "you are safer when someone is watching over you all the time."  How will kids who grow up being constantly monitored by their parents view the technologies that currently discomfort some?
Where teens are most comfortable.  Media Bistro has an infographic about teens' use of social media.
Dan Chenok
John Kamensky
Michael Keegan
Hagel shakes up Pentagon's organizational chart, hopes for $1B in savings 
The Defense secretary issues specific directions to implement a 20 percent cutback in the size of his own sprawling support staff, including the elimination and consolidation of several senior positions. Gen. Martin Dempsey will deliver plans to cut the joint staff by 20 percent in the coming weeks, and all military organizations commanded by three or four star generals will do the same.
OFPP's proposed increase in contractor salary cap upsets all 
The Office of Federal Procurement Policy issued a memo to agencies setting the new benchmark for reimbursable costs at $952,308, up from $763,029 in 2011 for certain contractor employee salaries. The contractor cap has increased 55 percent over the last four years. OFPP blames Congress for not acting to change the formula for calculating the annual increases.
Social media: The next generation of archiving
Social media platforms such as Twitter, Facebook and YouTube have become commonplace tools for government outreach. Agencies tweet about everything from developments in medical research to public safety information. Federal Facebook pages offer a similar scope of government missives, while YouTube provides a collection of briefings, speeches and agency news. And the number of social media platforms continues to expand, with services such as Pinterest growing in popularity among government agencies this year. 
The Business of Government Radio Show: Conversations with Authors: Tina Nabatchi 
The Business of Government Hour features a conversation about management with a government executive who is changing the way government.
Professor Tina Nabatchi discusses how program managers can assess whether their efforts to increase citizen participation in their programs are making a difference.
Broadcast Schedule: The show airs Monday at 11 a.m., and Wednesday at noon, on Federal News Radio 1500AM WFED
If you can't wait, though, you can listen to (or download) this week's program and all our previous interviews at businessofgovernment.org and by searching our audio archives.