Submitted by

SGold

on Tue, 12/26/2017 - 15:41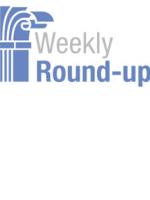 Articles we found interesting, the week of April 25, 2011
Gadi Ben-Yehuda
John Kamensky
The Cost of the Continuing Resolution. What was likely intuitive to most, the Pentagon acquisition chief said out loud to a conservative audience at the Heritage Foundation. According to Government Executive's Robert Brodsky, Pentagon official Ashton Carter said: "It is uneconomical to proceed in this herky-jerky fashion. . . It cost billions for us to operate in this way. It's like a hidden tax."
New Customer Service Executive Order. President Obama signed a new executive order, "Streamlining Service Delivery and Improving Customer Service," updating the original 1993 executive order. Agencies are to deliver plans on how they will implement, in 180 days (around October 27), and include a "signature initiative." The directive touts the importance of technology and best practices in the private sector, noting" "best practices include increasingly popular lower-cost, self-service options accessed by the Internet or mobile phone and improved processes that deliver services faster and more responsively, reducing the overall need for customer inquiries and complaints."
Dan Chenok
The Business of Government Radio Show: Business of Government Magazine Issue
The Business of Government Hour features a conversation about management with a government executive who is changing the way government does business. The executives discuss their careers and the management challenges facing their organizations. Past government executives include Administrators, Chief Financial Officers, Chief Information Officers, Chief Operating Officers, Commissioners, Controllers, Directors, and Undersecretaries.
This week, we hear from a varied group of leaders, innovators, practitioners, and thinkers, who offer models to follow, provide insights that infuse theory to practice, and pave the way to shaping the business of government. Our guests will include Vice Admiral Jack Dorsett, Dr. Bobby Braun, Dr. David McClure, Richard Spires, Clarence Carter, and Russ Mills as they discuss public management challenges and innovations.
Each week, The Business of Government Hour interviews government executive who are changing the way government does business. The show airs four times a week on two radio stations in the DC Metro Area. If you can't wait, though, we also put it online. You can also search our audio archives for your favorite interview.