Submitted by

TFryer

on Fri, 01/26/2018 - 14:32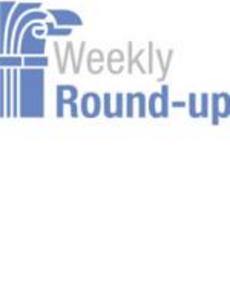 Articles from across the Web that we found interesting, the week of April 22, 2013
Gadi Ben-Yehuda
This week: Securities.
Dan Chenok
Major step forward for privacy legislation -- the Senate will consider updates to the Electronic Communications Privacy Act:  
OMB gets a confirmed Director after 15 months, Sylvia Burwell who served as Deputy Director in the Clinton Administration:  
How to secure social media?  A guide to handle social-media hacks  
John Kamensky
Michael Keegan
Agencies applying threat intelligence to stem tide of cyber attacks 
The idea behind cyber threat intelligence is to understand more about the attack and the attacker than ever before by matching up patterns, anomalies and other characteristics of the bad guys. Energy, DoD, Commerce and DHS are all analyzing cyber attack data to develop this more complete picture. 
White House open to ending FAA furloughs 
Under growing pressure, the Obama administration signaled Wednesday it might accept legislation eliminating Federal Aviation Administration furloughs blamed for lengthy delays affecting airline passengers, while leaving the rest of the $85 billion in across-the-board spending cuts in place. 
Two states overhaul IT to boost social services 
The health and human services departments of Arkansas and South Carolina are joining a growing list of states seeking to overhaul the IT infrastructure that supports citizen services, scrapping older systems for cloud-based technologies and tools that offer big data analytics. Officials with the Arkansas Department of Human Services are looking to transform an IT infrastructure composed of more than 30 discrete systems in an aging architecture, according to department CIO Dick Wyatt.The department is beginning an enterprise modernization initiative with a service-oriented architecture to fully integrate all of the department's programs, and relevant programs from other departments, into one re-useable and scalable platform. The new system will support a wide array of the state's social programs, including Medicaid, the Supplemental Nutrition Assistance Program (SNAP) and the State Children's Health Insurance Program (SCHIP). Over time, the state plans to integrate social programs across multiple agencies.
How the Rise of Telework Is Changing Our Cities 
Technology has blurred the walls of the workplace in at least two dramatic ways. People who once worked inside the clear confines of a cubicle, inside an office, within an office tower in a commercial district, can now work from nearly anywhere. And because the spatial distinction has been disappearing between work and home (and everywhere in between), neat divisions in time are now eroding, too.Even if you do still have an actual office where you commute every day, you have probably experienced how these lines have softened simultaneously: You've walked out of your building and into the subway, pulled out your phone, and gone right back to triaging email. 
what comes to mind, it may be time to revise your thinking.
Inside the Reporter's Notebook: A deeper dive into the 2014 budget
Executive Editor Jason Miller shares news and buzz in the acquisition and IT communities that you may have missed this week.
The Business of Government Radio Show: Leaders Speak on Mission and Making a Difference
The Business of Government Hour features a conversation about management with a government executive who is changing the way government does business. The executives discuss their careers and the management challenges facing their organizations.
Leaders Speak on Changing the Way Government Does Business with Gene Dodaro, Danny Werfel, Bob Hale, Beth McGrath, Kshemendra Paul, Richard Boly and Kathy Conrad
Broadcast Schedule: The show airs Monday at 11 a.m., and Wednesday at noon, on Federal News Radio 1500AM WFED
If you can't wait, though, you can listen to (or download) this week's program and all our previous interviews at businessofgovernment.org and by searching our audio archives.