Submitted by

TFryer

on Wed, 01/24/2018 - 12:36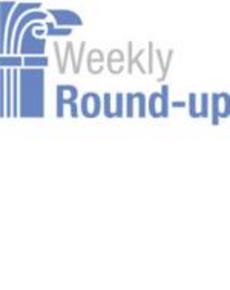 Articles from across the Web that we found interesting, the week of April 21, 2014
Gadi Ben-Yehuda
Cities, Smart and Social: StateTech Magazine has a piece about how "Smart Cities" are using technology and innovation to manage their growth: keeping electricity bills and easing traffic flow, for example.  Related, in my mind at least, in FedTech, an article about how "Mobility" means far more than BYOD, as the GSA is demonstrating.  But not so fast! Justin Herman writes government sometimes lags behind other sectors--"and that's good."  And in the NYTimes, Quentin Hardy asks if cities, "our paradises of anonymity, a place for both self-erasure and self-reinvention," are becoming so data-driven that urbanites are losing that anonymity.  Next Steps! And if you want that Smart, Social City, how about a hackathon?  Jeff Ribiera on GovLoop shares his tips for success. And The Next Web has some guidelines for being more innovative and effective.  Lest we get to cocky, however, Colby Hochmuth at FedScoop reports that "Six red FDA projects on IT Dashboard exceed $195 million"
Dan Chenok
John Kamensky
The Business of Government Radio Show: Special 'Magazine' Hour 
The Business of Government Hour features a conversation about management with a government executive who is changing the way government.
This edition of The Business of Government magazine underscores the importance of correlating short-term decision-making with long-range consequences. We highlight the latest trends and best practices for improving government effectiveness by introducing you to key government executives, detailing the work of public management practitioners, and offering insights from leading academics.
Broadcast Schedule: The show airs Monday at 11 a.m., and Wednesday at noon, on Federal News Radio 1500AM WFED
If you can't wait, though, you can listen to (or download) this week's program and all our previous interviews at businessofgovernment.org and by searching our audio archives.