Submitted by

SGold

on Tue, 12/26/2017 - 14:31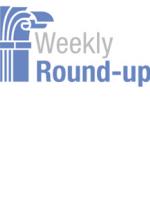 Articles from across the Web that we found interesting, the week of April 11, 2011.
Gadi Ben-Yehuda
John Kamensky
Dan Chenok
Business of Government Radio Show: Dr. Robert Childs
The Business of Government Hour features a conversation about management with a government executive who is changing the way government does business. The executives discuss their careers and the management challenges facing their organizations. Past government executives include Administrators, Chief Financial Officers, Chief Information Officers, Chief Operating Officers, Commissioners, Controllers, Directors, and Undersecretaries.
Dr. Childs is the Senior Director of the Information Resources Management College (iCollege), and has recently been named Chancellor. Under his leadership, the college has become the international leader in providing graduate-level educational services and learning experiences in Information Assurance, Chief Information Officer, "E" Government, and strategic leader competencies to government employees; and was designated as a "National Center of Excellence in Information Assurance Education." 
Each week, The Business of Government Hour interviews government executive who are changing the way government does business. The show airs four times a week on two radio stations in the DC Metro Area. If you can't wait, though, we also put it online. You can also search our audio archives for your favorite interview.