Submitted by

rthomas

on Thu, 12/21/2017 - 13:43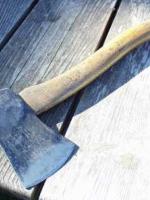 OMB has directed agencies to identify low priority programs. How might agencies go about identifying them? Use Open Gov and ask their customers!
"Your agency is required to identify the programs and subprograms that have the lowest impact on your agency's mission and constitute at least five percent of your agency's discretionary budget. . . Please include the requested information as a separate section in your FY 2012 budget submission, due to OMB on September 13, 2010."
This five percent target is more concrete than the one proposed in the earlier guidance because it is tied to a real baseline: "at least five percent of your agency's FY 2010 discretionary appropriations as enacted. . ."
How will agencies go about identifying their low priority programs? The traditional approach is for sharp-eyed budgeters to look around the agency. But what about using the newly-vaunted social media and citizen engagement tools created for Obama's Open Government initiatives?
One example might be Congressman Eric Cantor's "
You Cut" website
where Republican House members post a list of programs they deem to be wasteful every week and allow citizens to choose which ones should be eliminated. The Republicans then submit a bill for a vote each week based on the public rankings.
A more thoughtful approach – which requires citizens to discuss the pros and cons of different choices -- was piloted by the city of Evanston, Ill. Faced a nearly $10 million budget gap and
turned to citizens
to help identify where cuts should occur.   Citizens identified $9.5 million in cuts, which is a lot in a town of 75,000! In fact, their assistant city manager is
hosting a webinar
on how to do it.
It'll be interesting to see if agencies use the traditional approach, or actually try out some of their new citizen engagement tools to help!