Submitted by

rthomas

on Wed, 12/20/2017 - 14:01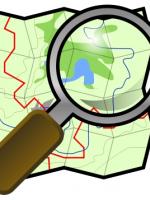 Federal agencies recently released their Open Government Plans on how they will actively engage citizens in agency decision-making efforts. None, that I've seen in what I've read so far, are taking advantage of a growing trend to use geographic informati
Federal agencies recently released their Open Government Plans on how they will actively engage citizens in agency decision-making efforts.  None, that I've seen in what I've read so far, are taking advantage of a growing trend to use geographic information systems (GIS) to increase citizen engagement.
This trend is growing mainly in local governments, according to a recent IBM Center report by Dr. Sukumar Ganapati, "Using Geographic Information Systems to Increase Citizen Engagement."  There are some lessons the feds could learn!
Evolution of GIS.  Professor Ganapati traces the evolution of the use of Geographic Information Systems (GIS) in government, with a focus on the use of GIS by local government. The current "third wave" of GIS, called "Geospatial Web 2.0 platforms," has seen a dramatic increase in the use of GIS by citizens, such as obtaining transit and crime information. Professor Ganapati presents several case examples of how GIS is now being used by local governments across the nation.
At the local level, GIS is being used for a variety of functions that are beginning to change the citizen-government relationship:
Citizen-oriented transit information.  As cities and transit agencies post their real-time data sets on the web, it becomes possible to create web applications that reach across jurisdictions and different agencies.  Google Transit Trip Planner, for example, helps communities like Hampton Roads, Virginia, better plan their trips on public transportation, as well as Bing Maps, which provides current traffic and incident reports in cities like Miami, Florida.  These tools help empower citizens to decide how they get where they want to go!
Citizen relationship management.  Agencies have long used 311 systems to provide centralized non-emergency services, such as reporting potholes or accumulated trash.  But some cities, like Charlotte, NC, are integrating these onto maps on the web so they can be visualized.  Non-governmental services, such as See-Click-Fix are providing similar services, allowing citizens to report and rate the significance of problems found.
Citizen-volunteered GIS.  Web 2.0 services are allowing citizens to become directly engaged in co-producing services.  For example, OpenStreetMap is a free map of the world that can be edited by anybody to collaboratively map details in communities for crimes, environmental monitoring, parking, or even the use of stimulus monies!
Citizen Engagement via GIS.  Of special interest to Professor Ganapati is the potential use of GIS in reaching out to citizens to increase their participation in planning and decisionmaking. He concludes that, while progress has been slow in this area, there is great potential for government and other groups to use GIS to increase citizen participation.  For example, Portland, OR, used Google Maps to elicit public participation in the planning of the region's High Capacity Transit System, allowing citizen to comment on, and make trade-offs between, different rail line scenarios.
At the federal level, the Census Bureau is using GIS mapping of mail-in 2010 census forms to rate each community's participation rate.  In addition, GIS applications are being developed by non-governmental software developers in response to the "data transparency" initiative, Data.Gov.  For example, federally-provided data from the FAA and the National Weather Service are combined to provide travelers real-time information on flights, via FlyOnTime.com. 
Do you know of other examples worth highlighting?