Submitted by

rgordon

on Tue, 08/23/2022 - 09:07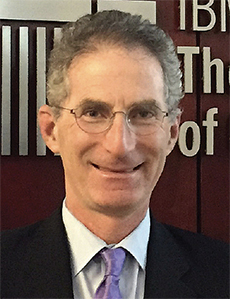 Perspectives on a decade working to help government improve.
This summer marks the 10th year that I have had the honor of serving as Executive Director of The IBM Center for The Business of Government.  The Center continues to sit at the intersection of government, academia, and industry, bringing innovative research and ideas to public sector leaders, and providing a forum for leaders and influencers to tell their stories.
My own anniversary presages another upcoming milestone – in 2023 the Center will enter our 25th year of linking research to practice.  By the numbers:
we've published over 400 reports from leading academic experts on topics ranging from technology to leadership to procurement, and much more.
we've interviewed over 800 government leaders through the Business of Government Hour, hosted by Michael Keegan
we've written nearly 2000 blog posts that touch on a broad spectrum of issues of import for agencies
we've hosted dozens of events reaching thousands in government, academia, nonprofits, and industry, helping to build capacity for effective, efficient, and equitable operations across the public sector
Behind these numbers, over the last decade we've seen a constant stream of outcomes regarding how the Center continues to support colleagues in multiple sectors.  Government managers regularly let us know the value they derive from Center research, and multiple policy or guidance documents have cited Center content as a basis for government action.  Center authors often have their reports cited in academic papers and taught in schools of public affairs; I know this firsthand having leveraged Center reports to teach students as an Adjunct Associate Professor at the University of Texas' LBJ School of Public Affairs.  We work regularly with partner organizations in the good government community on events and reports that bring in current and former executives and stakeholders, and I've been fortunate to connect directly with many of those partners – frequently with the National Academy of Public Administration and the Partnership for Public Service, and periodically with a much longer list.
We also increasingly connect US government leaders with their counterparts abroad.  Just last week, the United Kingdom's Commonwealth Secretariat – a London-based international organization of Commonwealth member counties – launched a new Hub for the Business of Government, which will adapt our model and collaborate with us on helping leaders learn across borders.
None of this work would have been possible without the mentorship of my predecessors as Executive Director – Mark Abramson and Jonathan Breul; the amazing work of the core Center team over time – Michael Keegan, Ruth Gordon, Margie Graves, John Kamensky, and Gadi Ben-Yehuda; the phenomenal contributions of many current and past Center Fellows (who currently include IBMers Karin O'Leary and Mark Newsome and Visiting Fellows Ed DeSeve, Praja Trivedi, Katherine Barrett and Richard Greene, Angela Evans and Danny Harris); and the support of great leaders from IBM's Federal team, from Susan Wedge today and reaching back to Andrew Fairbanks, Lisa Mascolo, Dave Abel, Luanne Pavco, Chuck Prow, and Debra Cammer Hines.  And this only scratches the surface of many fantastic collaborations with colleagues and executives across IBM.
The musically inclined may recall Ten Years After as the band that performed "Going Home" at Woodstock – and as a Woodstock devotee, I'm happy that the Center continues to be the place where I go home professionally every day, ten years after.