Securing borders with advanced technologies — insights from a dialogue with government leaders from Singapore, Australia and the U.S.
Submitted by

rgordon

on Mon, 10/04/2021 - 09:26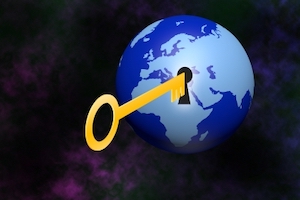 Tech executives from each nation's border security and home affairs agencies discuss best practices and lessons learned in applying analytics, AI and other emerging technologies to support mission effectiveness.
In a post-pandemic world, homeland security and border control agencies are being tasked with transforming how they respond and operate in a highly digitalized environment, while ensuring safety and prosperity of citizens and country. Critical challenges that agencies face include increasing volume of incidents and emergencies, overly complex trade processes, and threats to borders and customs.  Governments can leverage data, AI, and other emerging technologies to address these challenges.
To address these key issues, the IBM Center for The Business of Government, working with IBM teams in the US, Australia and Singapore, was honored to host an international dialogue featuring Radi Kovacevic, CIO of the Australia Department of Home Affairs; Ng Yeow Boon, Chief Executive for HTX (Home Team Science and Technology) with  the Singapore Ministry of Home Affairs, and Sanjeev (Sonny) Bhagowalia, CIO for the the US Department of Homeland Security Customs and Border Protection (CBP).  These three dynamic leaders engaged in an interactive dialogue that I moderated, joined by nearly 50 attendees from across the globe. 
Common themes and areas for joint focus emerged.  Supply chain assurance, opening borders in a COVID world and the role of data, AI, and other technologies to support border security.  Attendees learned how "acquisition is a team sport" and shared best practices in their own agencies.   The wide-ranging discussion also touched on addressing the needs of the future, with multiple speakers indicating that decision makers should "skate to where the puck is going", adapting the words of former hockey legend Wayne Gretzky.
In addition, Margie Graves, Senior Fellow with the Center for The Business of Government and Bill Josko, Public Safety & Justice Segment Leader, presented case studies on the application of emerging technologies to meet border security and related challenges.
Key discussion points:
Silos still very much exist across agencies contributing to border security.  Governments need to cut across these silos and share necessary information in a timely manner.
Technology needs to be applied to achieve mission outcomes.  IT is not an end unto itself, but emerging technologies like artificial intelligence and robotics process automation can help governments transform services and capture knowledge.
Operational capabilities that can stand up "on demand" to address rapidly shifting threats benefit from hybrid, multi-cloud environments.
The COVID-19 pandemic demonstrates a multi-vector threat that requires layered and integrated solutions, involving a convergence of science/technology/engineering/operations and integration of platforms and services.
Risk management in the face of constant threats requires a parallel focus on citizen rights and public good.
Public-Private partnerships as well as integrated planning between government and industry — are key to addressing emerging threats with effective solutions, and need to be grown and accelerated — facilitated by easier procurement pathways in times of emergencies.
Our Center will shortly be publishing a new whitepaper on this topic, authored by Kevin Desouza of Queensland University of Technology and the Brookings Institution, and welcome your comments and inputs.  What challenges and aspects should the white paper address?
Image courtesy of thanunkorn at FreeDigitalPhotos.net