Submitted by

evalery

on Tue, 01/02/2018 - 12:00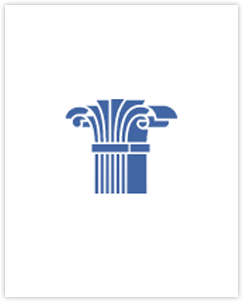 At the 2011 Executive Leadership Conference (ELC), the overarching theme was that in the complex world of government IT, leadership – the conference's middle name -- continues to be a critical success factor in delivering successful change – at a collecti
At the 2011 Executive Leadership Conference (ELC), the overarching theme was that in the complex world of government IT, leadership – the conference's middle name -- continues to be a critical success factor in delivering successful change – at a collective and individual level.
From Sunday to Tuesday of last week, I had the good fortune to attend the ELC conference, hosted by ACT-IAC.  It was my 12th consecutive year attending this event, which many agree is one of the most important events on the government IT calendar.
This year's conference followed the theme of "Architecting the Future Through Innovation, Mobility and Trust".  As always, numerous speakers and workshops covered this thematic terrain and brought forward good insights and takeaways that ACT-IAC will pursue in the coming year.  Through all of the discussions, participants kept coming back to the fact that without committed leaders framing a path to achieve a vision or goals, even the most well-intentioned improvement efforts have a low likelihood of success.  A few examples of the import of leadership from the conference illustrate this point.
I kicked off the "Trust" track – at ELC, panels are grouped by topics into tracks, and this year's tracks addressed the three themes of Innovation, Mobility and Trust.  The discussion quickly moved from "what threats are we facing?" to "how can we make a difference?" – and the latter question depends critically on cybersecurity as linked to mission effectiveness in a way that is understandable to leaders.  In other words, cyber professionals can run around spending money and fixing problems created by staff without cyberexpertise, or executives can model behavior showing that good cyber behavior by all matters for achieving the organizations goals and objectives in a cost-effective way.
The plenary sessions – led by GSA Administrator Martha Johnson on the "new GSA" as a leader in sustainability; DOD Deputy CIO Rob Carey on building a modern Defense IT infrastructure; and a panel of OMB Deputy CIO Lisa Schlosser, DHS CIO and CIO Council Vice Chair Richard Spires, and DOD Deputy Chief Management Officer Dave Wennergren – all showed how committed leaders in the IT community can have impact well beyond their current job scope.  Consistent with the purpose of ELC as a conference for executives, the final two hours of the conference became a rich discussion among government and industry leaders about actions that the ACT-IAC community can take to improve innovation, mobility and trust. (And of course, the other plenary – a show by the Capitol Steps – showed that leaders can act in ways that provide fodder for a good laugh as well!)
Finally, the highlight of the conference for me was the presentation of the Janice Mendenhall Spirit of Leadership Award to Craig Luigart, CIO for the Veterans' Health Administration at the Department of Veterans' Affairs.  I've had the good fortune to work with Craig for over a dozen years, since he started as CIO at the US Department of Education.  Craig's clarity of vision and thought have allowed him to succeed in multiple CIO settings, and be highly respected by his peers for his effort and outcomes – all while he has battled a degenerative condition with a cheerful manner but steely determination.  VA CIO Roger Baker paid a great tribute to Craig in his introduction, and Craig's acceptance speech focused on the leadership that he has provided across the years in the area of disability access through IT under Section 508 of the Rehabilitation Act (which requires that products and services built or bought by Federal agencies be accessible for persons with disabilities).  Like many in the community, I've learned a lot from Craig, whether as his co-chair on the Section 508 Steering Committee in the Clinton Administration, his oversight official at OMB, or his industry partner and friend.  He deserves all the kudos that government and industry have and will continue to provide.