Submitted by

JKamensky

on Fri, 06/26/2020 - 08:22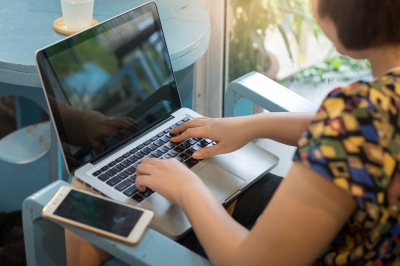 The sudden shift to distance work arrangements in state and local governments may well continue long after the pandemic is over.
[Note: This column also appears in Washington Technology. It is the fifth in a series on how the COVID-19 crisis has changed how government works. Emily Craig and Michaela Drust, IBM, are co-authors of this column.]
Not surprisingly, a survey administered at an early point in the coronavirus pandemic by the Center for State and Local Government Excellence found an uptick in the use of telework by states and localities. However, the big surprise from other reports is that this sudden shift has accelerated trends to move more work online, and that some jurisdictions may well continue use of distance work arrangements long after there is an all-clear to return to the office.
The survey – between late February and early April – reports an increase from 24 to 27 percent in the use of telework among states and localities over the prior year. It notes: "This practice is more common in state agencies (64 percent) than local jurisdictions (19 percent)." Its use probably increased dramatically as the pandemic spread and government groups such as the International City/County Management Association have urged local governments to prepare their workforce for "the possibility of long-term teleworking."
States Are Ahead of Local Governments in Use of Telework.  States tend to be farther ahead than municipalities, given the nature of their work. Local governments have more "high-touch" services than state agencies – parks and recreation, sanitation, road maintenance, police and fire, e.g.. – while states typically have more transactional services that could be done electronically, such as benefits and regulatory approvals.
Utah was one of the few states that advocated the use of telework prior to the coronavirus pandemic. It began piloting the use of distance work arrangements in 2018 and its experience and lessons learned made its transition to the maximum use of telework much easier than in other states.
After a successful pilot with 136 state employees last year, it expanded its effort to more than 2,500 (out of a total of about 28,000 employees). The goal at the time was to increase productivity and reduce auto emissions, as well as make state functions more disaster-resilient. When the pandemic struck, policies were in place, and associated infrastructure — such as cybersecurity protocols—  had been developed. As a result, more employees were able to quickly transition to telework. And, when a 5.7 magnitude earthquake struck in mid-March during the pandemic, the digital infrastructure was in place and state employees were able to seamlessly continue to provide services to citizens.
Similarly, California moved quickly to the use of distance work arrangements and found it was working well. According to the Sacramento Bee in early June, "All workers are teleworking in some departments, Human Resources Department Director Eraina Ortega said in an email to agency secretaries and department directors. . . . 'Moving forward, the administration wants three-quarters of workers who are teleworking now to keep teleworking, either full time or part time, Ortega said in the email. . . . Ortega's guidance comes three weeks after [Gov. Gavin] Newsom laid the groundwork for a future in which state government greatly expands telework.'"
Some Local Governments Made Transition Seamlessly.  With distance work guidelines already established for several counties in Southern California, the rapid onset of the pandemic did not threaten employees' abilities to fulfill work requirements. In fact, local governments in San Diego, Orange, and Sonoma counties were able to quickly pivot to almost full telework when given the order. While some mission-critical employees needed to be on-site at times, the majority of local government employees were able to quickly adapt, and even implemented new methods of communication and collaboration to ensure ample productivity.
In San Diego county, employees have begun using online tools such as Trello and Mural to track, prioritize, and delegate tasks and work to solve problems. The county's Health and Human Services agency is at the front lines of the pandemic setting up testing sites, developing contact-tracing protocols, aiding homeless populations, and coordinating the county's evolving response plan. For this and similar agencies, working remotely cannot hinder their ability to protect and maintain the wellbeing of their citizens.
Despite these successes, some local governments lacked sufficient technological infrastructure and the adoption of full remote work posed significant challenges. According to StateScoop, full telework has tested "supply chains on hardware assets like laptops, smartphones and tablets, as well as on software including virtual private network licenses that employees would use to log into government servers." Additionally, "only 50 percent of local government tech officials said their organizations are ready to distribute laptops and mobile devices to employees who are ordered or decide to work from home during the ongoing coronavirus crisis."
Both States and Localities Used Distance Work to Change How They Work. According to Governing: "Despite some hurdles, government through remote work is performing better than expected. It will likely lead to permanent changes in everything from labor management and technology to physical footprints." It wasn't just teleworking – the way work was done changed, as well.
For example, real estate developers in Waukesha County, Wis., must get approval from a number of different government agencies for things like soil analysis, stormwater, road design and environmental permits.  Pre-pandemic, that involved in-person meetings among developers and agency review officials to coordinate their efforts. But with the onset of the pandemic, developers now submit their plans electronically and they are then displayed and reviewed during video conferences. According to Governing, "This was designed initially as a workaround, with employees of the suburban Milwaukee region scattered by the coronavirus, but now this more efficient way of holding meetings will become standard. . . . "We will not go back," says Dale Shaver, director of parks and land use for Waukesha County. "This has changed the way we work forever."
Similarly, the New York State Department of Labor (NYSDOL) faced two significant challenges simultaneously with the onset of the pandemic: transitioning its workforce to remote work while simultaneously processing a dramatically increased volume of unemployment claims. NYSDOL was already running a pilot telecommuting program, and launched an Emergency Working Remotely program in mid-March.
The emergency program required employees to complete a series of trainings focused on the policy as well as the technology and security required for effective remote work.
At the same time, initial unemployment claims escalated dramatically, leading to a backlog in claims processing and delays in receiving benefits. Backlogs soared from 14,546 in mid-March to 399,015 by mid-April. In late March, the agency added hundreds of new staff, but it wasn't enough to keep up with call volume, new claims demand, and the ability to work through the backlog of prior claims.
In response, NYSDOL partnered with private industry to create a "tech surge" to resolve these challenges. Working with Google, it stood up a mobile-responsive application in the cloud to process initial claims. Using the new process, claimants could start, save, and return to finish an application. Claims processing staff would follow up with a phone call to collect missing or unclear evidence.
Private industry contractors also provided additional surge staff to process claims. For most states, several hundred new hires plus contractors would be a huge logistical challenge to onboard under the best of circumstances. Rather than try to intermingle contractors with one another or with state staff, NYSDOL defined the role and responsibilities for each, and established program managers as the key points of contact to assign work and communicate with the contractors.
The state had already developed expertise in using virtual machines, a capability that mirrors the functionality of a physical computer. Instead of issuing a new laptop with state-owned software to each contractor, the state provided virtual machines that could be imaged onto a contractor's computer. Contractors used the state-provided image to access the state's network and applications. The state phone system then routes unemployment claimant calls through the virtual machine to the contractors.
For internal team collaboration and communication, the contractor could switch to its own company's computer image and ran into fewer sharing barriers because they were primarily communicating with other workers at their own company. Once the state asked for help, this approach allowed its industry partner contractors to rapidly stand up resources from across the country to take new claims and help the state work through its claims backlog.
For Some, There's No Going Back. In assessing members' experiences, the International City/County Managers Association interviewed a number of managers about their experience with the sudden transition to distance work. Several felt the pandemic shifted their perspectives about the use of telework. For example, Scott Colby, assistant town manager of Windsor, Conn., commented: "I think that during this unique time, it has allowed us to see things in a different way in how we operate and do business."
Likewise, Weston, Mass., town manager Leon Gaumond told ICMA: "I think this [COVID-19] may cause most municipalities to explore ways of making all positions more remote during emergency situations. I think we will all spend some time when all is said and done looking at how each position thrived or suffered during this time and what we could put into motion to help the next time we have a pandemic/blizzard/earthquakes/zombie apocalypse."
* * * * * *
Note: This post is the fifth in a series on distance work. Here are links to the other posts:
Part 1: The Future of Work is Suddenly Here: "Distance Work" is Transforming the Workplace.
Part 2:  How Is the Private Sector Pivoting to "Distance Work?"
Part 3: What's Been Government's Experience with Distance Work Over the Past Decade?
Part 4: What's Happening Today with Federal Distance Work?
Part 5: Distance Work: What's Happening at the State and Local Levels?
Part 6: Distance Work: Home Alone?
Part 7: Six Challenges Managers of Remote Teams Must Master
Part 8:  Distance Work:  A Three Generation Perspective
Graphic Credit: Courtesy of silatip via FreeDigitalPhotos.net
_________________________________
About the Authors
John M. Kamensky is a senior fellow at the IBM Center for the Business of Government and a fellow at the National Academy of Public Administration. He can be reached at:  john.kamensky@us.ibm.com.
Emily Craig is a partner in IBM's federal government talent and transformation practice. She can be reached at: Emily.grogan.craig@us.ibm.com.
Michaela Drust is a business transformation consultant in IBM's federal government digital business strategy practice. She can be reached at: Michaela.drust@ibm.com