Submitted by

MKeegan

on Wed, 07/15/2020 - 22:31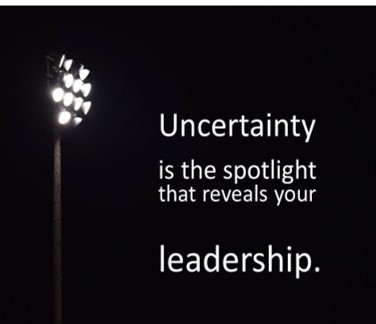 4 public servant leaders share their reflections on how they lead and how they serve
For over twenty years, The Business of Government Hour has brought you leading government executives who are changing the way government does business. Each week, our guests join us for an informative, insightful, and in-depth conversation about the agencies they lead and the missions they pursue.  It is from this rich library that we have culled together their insights on leadership and what it means to be a public servant leader.
In this Leaders Speak Series, I will bring you a sampling of past and current government leaders who share their reflection on leadership and public service.
Vice Admiral (Ret) Raquel Bono, M.D., former Director of the Defense Health Agency (DHA) explains what her long and varied career has taught her about leadership:
Leadership is about making change happen. Being an effective leader means that you also help create the conditions in which other people can modify or align their behaviors so that we are all going in the same direction.
A leader must always be mindful and in the moment. You must be present in order to be attentive and listen to those around you. I think that is one of the greatest skills or one of the greatest tools that leaders must possess: the ability to listen and really hear what someone is telling you. Change is always challenging. If you are not tuned in to what others are telling you, then you might miss that opportunity to help make change a little easier.
Be inclusive and welcoming of divergent perspectives. It is interesting what you learn when you understand someone else's perspective. It gives me insight into where that person might be in that moment and what might be important to them. If I want them to be a part of my team, then this leads to my third characteristic for leadership—engagement. If I know where someone is at, then it helps me understand the best way to engage them.
Emily Murphy, administrator, U.S. General Services Administration underscores the importance of ethical leadership:
Ethical leadership should be a top priority for any leader. That has been my top priority from day one. It means doing the right thing and putting the taxpayer interest first. We admit we make mistakes. We learn from them and move on. Our goal is always to work with others to address challenges and to make our agency a better partner for customers and taxpayers. Leaders should also be humble and willing to admit that we do not have all the answers. Leaders must learn from others, while they guide toward a collective goal.
My leadership is informed by three core values.
Service is a core value—service to the taxpayers, service to other federal agencies, service to each other. We are building a culture where we take care of one another.
Accountability is my second core value. We are being asked to manage a large number of resources and being held accountable for the way we do that.
Innovation is a third core value. We always want to be growing, improving, and delivering better value.
Therefore, service, accountability, and innovation are the core principles I focus on, at GSA and always inform how I lead.
Bonnie Glick, deputy administrator, USAID emphasizes the roles mentorship and listening plays in a leaders toolkit:
Be a mentor. When I think about leadership, I have front and center in my mind those people who have been great leaders and mentors to me. I am frequently asked by younger people to talk about what it means to be a mentor and would I mentor them. My advice to them is to have more than one mentor. A leader must spend time helping others succeed.  
Be an active listener. An effective leader is a good listener and is not doing all the talking. A leader is a good evaluator who can look at a situation and quickly distill the driving factors of that situation. A leader must be a tireless advocate for the success of their mission. When I think of the people I have looked up to, they are people who listened. They are people who could evaluate a situation with both a sympathetic and empathetic ear. They are people who care about the work they are doing and bring others along in the process.
Brenda Smith, Executive Assistant Commissioner, Office of Trade, U.S.Customs and Border Protection says effective leaders need to see around corners:
Scan the environment, see around corners, and prepare your organization. A successful leader is the ability to scan the environment, see around corners, prepare your organization, and get it in a position to address the challenges it faces. I think back to one of my early mentors, a gentleman named Ed Kwas, who was a senior leader at the U.S. Customs Service. At the time that I knew him, he set up the first Office of Strategic Trade—which took customs into the environment of risk management and used data to make good risk-based decisions.
Anticipate—and be ready for—challenges. Mr. Kwas was one of the smartest men I knew. He had a knack for seeing ahead. He would use capabilities that we had available at the time, then fortify them in such a way as to anticipate—and be ready for—challenges five years out. Passion is another characteristic. I always look forward to getting up in the morning and going to work. Of course, there have been days when it's a little more challenging. But I've always had the opportunity to take on new challenges and learn new things.
If you are interested in how real leaders lead and serve, then subscribe to The Business of Government Hour:
 https://www.podcastone.com/the-business-of-government-hour
https://itunes.apple.com/us/podcast/the-business-of-government-radio-hou
https://www.iheart.com/podcast/256-the-business-of-government-31003750/