Submitted by

rthomas

on Fri, 12/22/2017 - 14:56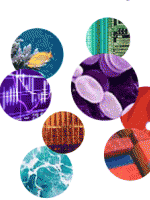 Thursday, February 3, 2011
Much of the focus for innovation centers on private sector growth job creation, and government efficiency and effectiveness. There is an element of the innovation paradigm, however, that is not well-documented: how the two are linked when the government b
President Obama has made private sector innovation a centerpiece of the Administration's agenda for growth and job creation.  This is a subject that has broad support across the spectrum:  citizens, businesses and governments all look to commercial activity as an economic engine; new technologies play a key role in this pursuit.  The Nation's Chief Technology Officer, Aneesh Chopra, has been a very visible leader of this activity, with frequent and recent blogs through the White House and media web sites (http://www.whitehouse.gov/administration/eop/ostp/about/leadershipstaff/chopra).
At the same time, both because of the significant budget pressures and to continue to help modernize the operations of government, numerous initiatives to leverage innovation in a manner that makes agencies do their work better, faster and cheaper are being implemented, led primarily by the Office of Management and Budget through the Chief Performance Officer Jeffery Zients and Chief Information Officer Vivek Kundra (see info at http://www.whitehouse.gov/omb/blog).
What is less well documented, but perhaps as important, is how innovations in the economy can help improve the way that government operates on the mission side.  Federal managers and leaders oversee programs that regulate, promote, and intersect with the private sector in different ways – not just in terms of regulation, information collection and provision, and procurement (the most visible means of connection), but in regular interaction and discussion between government and industry.  USDA offices speak daily with owners of farms; the Commerce Department engages with companies who export goods and services; the Education Department learns from colleges and universities; and the list goes on.
In the past, government innovation across multiple Administrations has generally focused on learning from private sector processes that can apply to support functions like technology, financial management, and HR.  For example, private sector enhancements to cloud based collaboration and the provisioning of broadband internet allows the Government to advance a strong telecommuting strategy for their employees - without the need to furnish the required information and communications technology infrastructure.  And today, much attention is being paid to how the government should reform its internal operations, including work being led by IBM, Dell, and other companies.  This is a critically important set of actions to take – yet there is more that Government can leverage for improvement.
Specifically, in the current fiscal environment -- where agencies are limited in the investment resources they can devote to change -- effective managers can capitalize on innovation in those parts of the economy with which they interact to improve mission performance  For example, EPA leaders could learn from companies doing path-breaking work on increasing productivity while reducing environmental impacts, and then promote those practices through their regular contact with companies rather than require them through regulation; DOT managers could seek guidance from airlines about how best to use private sector technologies and techniques in air traffic control modernization; NGA could leverage advances in GIS visualization techniques to enhance their products.   Such examples can be found in other agencies that have ties to key sectors of the economy where innovations are driving real and positive change; leaders in those agencies can encourage their staff to seek out ways to adapt mission-focused innovation, as an additional step to creating greater efficiency in operations through technology and general process reform.
This step sounds simple, but these actions could fuel significant enhancements in how government operates on the mission side -- taking a cue from the industries who are modernizing.  More agencies are appointing chief technology officers who could take the point in working with managers to identify relevant innovations – DOT, DHS, and NASA are examples of agencies making strong progress through active CTOs, and this could be emulated elsewhere.  The current innovation agenda provides a great opportunity to move such actions to the forefront of the agenda for government managers at all levels.