Submitted by

cmasingo

on Wed, 12/20/2017 - 13:27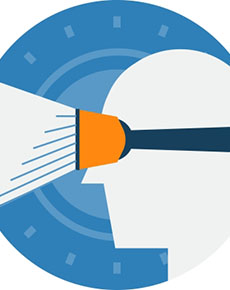 Thursday, November 9, 2017
Government agencies are starting to move forward in leveraging the new technology, augmented reality (AR), which many believe is the future of immersive technology.
While virtual reality has many applications, which were explored in part one of this series, the potential for virtual reality is bound by the need for a user to be completely immersed in a simulated world. Augmented reality, on the other hand, blends the real world with computer-generated components in a way that the two can seamlessly interact. Augmented reality can move with you and can be accessible to anyone with a smart phone.
A growing number of private companies are creating augmented reality applications to enhance customer experiences. Ikea has an app which allows you to "place" furniture in your home and Yelp uses AR to show nearby restaurants and their ratings. There are many applications for public organizations as well.
Augmented reality can enhance a government professional's experiences from education, to daily work processes, to delivery of services.
Education: AR brings the real world to the classroom and experts to the world
Learning in a classroom setting can only go so far without a more hands-on experience. However, hands-on experiences for novices can be hard to come by, risky, or costly. This is where AR can help by creating virtual simulations that mimic the real thing.
As a model, which could be applied to a variety of topics or tools, The American Museum of Natural History created the "Dinosaurs Among Us" app that has similar functionality to Pokémon Go and teaches users about Dinosaurs. Additionally, smart glasses known as "See What I See" glasses can replicate physical spaces so that someone in a centralized location can see exactly what someone in the field is seeing. This can provide a unique opportunity to learn from experts who may otherwise be hard to access. For example, NASA has leveraged a wearable device called, Sidekick, that can be used by astronauts to provide real time training and instruction for maintaining equipment.
Working: AR creates more streamlined and productive processes
In addition to being able to help with educating employees, AR can make work faster and more efficient. Authors of the GovLab study, Transforming Government Services through Augmented Reality, suggested that augmented reality could be used by Border Patrol agents to more quickly analyze vehicles and persons crossing the border. As an agent speaks to the person, the glasses could provide language translations, run an analysis of the vehicle, and provide reminders about critical warning signs. Similarly, it could be used by the TSA to identify and track travelers or by emergency responders to locate and assess individuals and property.
According to the Army News Service, the Defense Advanced Research Projects Agency has developed a "heads-up" eye piece technology called "Tactical Augmented Reality" to assist with easier geo location, night vision, targeting, and even seeing around obstacles. With capabilities for real-time checklists and guidance, data visualization, as well as assessment of environments, people, and objects, AR can help government workers in a variety of fields to reduce errors and improve results
Delivering services: AR provides a more informative and engaging experience for citizens
AR can also have a positive impact on citizen services by adding an additional layer of engagement, information, and personalization. On the World Economic Forum, Gregory Curtain proposes "a world where every government form and application can be accessed, viewed and completed through a variety of AR devices – smartphones, smart glasses, in-office displays and readers – with a full range of accessibility aids (sound, language translations, visual and graphic instructions, etc.)."
AR can also be used to create a more enjoyable or personalized experience for citizens. For example, the US Postal Service (USPS) developed the Deliver Cheer app where users can see USPS collection boxes animated and decorated for the holidays or send virtual seasonal messages to their friends and family via their Priority Mail boxes.  While AR has the potential to enhance existing services, one of the biggest benefits is that it can also provide services that can't currently be delivered due to barriers such as geography, language, or ability.
As mentioned in Part 1 of this series, immersive technology is continuing to mature and become more economically viable. It is estimated that by 2020 there will be more than 130 million augmented and virtual reality users worldwide. This provides an opportunity for government to leverage this technology to enhance citizen engagement and preparedness, improve training, reduce risk, and increase overall efficiency and effectiveness.
Image courtesy of Farbentek at FreeDigitalPhotos.net