Submitted by

MKeegan

on Tue, 03/28/2023 - 12:19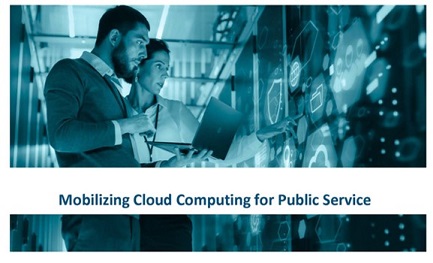 Leaders from numerous agencies highlight paths forward to increased adoption of cloud computing to improve services.
At a recent event co-hosted by the IBM Center for the Business of Government and the Partnership for Public Service, government leaders highlighted how agencies can adopt secure, scalable cloud solutions to transform government operations and deliver effective and equitable digital public services. 
This engaging discussion brought government experts together, featuring General Services Administration CIO David Shive, a panel that I had the honor to moderate with Office of Personnel Management CIO Guy Cavallo and three OPM Cloud leaders, and a robust exchange among government, nonprofit, and industry attendees.  The session highlighted the recent report issued by the IBM Center and the Partnership, Mobilizing Cloud Computing for Public Service , which was based on a series of webinar panels in 2022 featuring federal IT leaders from a range of agencies:  the Census Bureau; the departments of Agriculture, Defense and Veterans Affairs; the Federal Emergency Management Agency; the Government Accountability Office; the National Institutes of Health; the National Oceanic and Atmospheric Administration; and the Office of Personnel Management (the three webinars addressed the  business case and benefits of cloud, cloud security and optimization).
Key Findings from the Web Series 
3 Stages of Cloud Adoption 
Stage 1: Cloud infrastructure for mission-specific needs:  In this first stage, early adopters and innovators within subagencies and offices independently move to the cloud to support their mission-specific needs.
Stage 2: Agencywide cloud enablement:  To handle everyday essential processes like billing, data-sharing and collaboration, agencies often move towards centralized platforms, applications and infrastructure, in a process known as cloud enablement.
Stage 3: Cloud technology for future transformation:  The stability and security provided by cloud services and business-oriented solutions allows agency innovators to focus their efforts on developing more ambitious programs and ideas.
Cloud Security
Threats to federal data, software applications and digital infrastructure, including cloud-based technologies, are growing exponentially. The National Institute of Standards and Technology reports dozens of new cybersecurity vulnerabilities and exposures daily that, if unaddressed, could result in large-scale breaches such as the 2020 SolarWinds attack. To safeguard people's personal information and the systems and services agencies rely on to serve the public, government must adopt a security-first mindset, maintain a responsive, agile approach and implement cybersecurity best practices like zero trust architecture.  Key players needing to collaborate on cloud security include: Chief information officers and chief information security officers, who lead the cloud security strategy. HR & talent teams, who identify opportunities to expand cybersecurity knowledge and skills within an agency through hiring and training. Procurement & acquisition specialists, who contract with industry partners for cloud services. Federal accreditation standard bodies (such as FedRAMP), who vet industry partners to ensure a standardized level of security and data protection.
Cloud Optimization
As agencies implement best practices to maintain financial accountability while exploring and expanding cloud use, particularly in multi- and hybrid-cloud settings, they can benefit from diverse services and platforms to build ROI through several steps:
Build cloud financial operations, or FinOps, into the cloud strategy from the beginning. 

Cloud migration projects, like any complex IT initiatives, are susceptible to running 

over budget and behind schedule

. A FinOps model encourages all functions to take ownership in tracking their cloud usage and spending so that cloud operating decisions are data-driven and value-based.

Consider flexible, scalable, long-term partnerships with an ecosystem of mission-aligned cloud service providers. 

Pay-as-you-use cloud computing, while intuitive, runs counter to the annual and often multiyear federal budgeting cycles. Agencies can leverage multi-cloud ecosystems with the benefits of diverse services and platforms.

Account for value-add for employees and customers.  

Agencies can quantify the dollar value of migrating workloads to the cloud for agency leadership, Congress, 

Technology Modernization Fund

 project evaluators and webinar audiences.
Drawing on these discussions, the final report developed a five-part framework for cloud adoption, enabling pathways for agencies to move from planning to optimization, which is summarized below. We hope that this framework, and the insights shared by government leaders at the release event and in the webinars, will help agencies accelerate adoption of secure cloud environments, and increasingly via multi- and hybrid-cloud ecosystems.
Watch the cloud release event here: https://youtu.be/-v-28UX2plg