Submitted by

rgordon

on Tue, 10/20/2020 - 09:30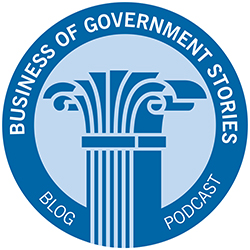 Tuesday, October 20, 2020
In recent months, there have been persistent calls from different quarters to reimagine the federal government.
The National Academy for Public Administration advocates the use of new collaborative models; the Campaign for Common Good calls for a "new operating system;" and futurist Don Tapscott calls for rethinking government and democracy in the new age of networked intelligence.  And as far back as 2005, the Government Accountability Office has advocated a fundamental reexamination of the base of the federal government.
Some of these are incremental in approach; others call for sweeping changes. In either case, it's worth looking back over the past 30 years of efforts to reorganize government. It's harder to do than you might imagine!
---
What have the reorganization efforts of earlier administrations entailed? - John Kamensky describes.
---
Background. Reorganizing government agencies and functions was relatively common between 1932 and 1983, a period in which Congress had granted the president the authority to reorganize agencies under the condition that Congress could veto proposals to which it objected.  But a Supreme Court case in 1983 declared the use of a congressional veto was unconstitutional. A new mechanism for presidential reorganization has yet to be devised that has been acceptable to both branches.  Every president since Bill Clinton has asked for such authority, but it has yet to be granted.
The Congressional Research Service (CRS) summarizes this history and outlines several alternative reorganization approaches in a 2017 report.  Each is fairly narrow:
Congress can reorganize via statute – such as when it created the Department of Homeland Security in 2003 – or via stipulations in agency appropriations.
The president can redelegate authorities between agency heads, such as when President Trump moved the security clearance function to the Department of Defense from the Office of Personnel Management in 2019.
Agency heads can use directives to reorganize functions within his or her department, such as when the secretary of the Department of the Interior in 2019 reorganized nearly all of its bureaus into a 12-region structure and delegated more operating authorities to the regional coordinators.
And indirectly, the White House can use interagency coordination mechanisms, such as Cross-Agency Priority Goals, interagency coordination councils, and task forces to coordinate action and administrative routines around common objectives, such as advancing food safety.
CRS observed that reorganization initiatives tended to be more successful in periods where there was largely bipartisan and cross-branch agreement on goals and approaches. A 2004 IBM Center report by Hannah Sistare describes a range of tools used historically to achieve these initiatives, ranging from the use of traditional reorganization commissions through the use of virtual reorganizations, using technology to serve as the platform for integrated functions or agencies.
Clinton Reorganization Efforts. The Clinton Administration's major government reform initiative, the National Performance Review headed by Vice President Al Gore, chose to not pursue a major reorganization of government.  Gore's direction to his reinventing government team in the 1990s was: "don't move boxes, fix what's inside them." He felt that it was too difficult to get congressional support for a major structural reorganization, and that it would take so long to show results that it was not worth the effort.  So, his reinventing government initiative focused on process reforms rather than structural reforms.  In fact, he promoted the idea of creating "virtual agencies" long before the technology existed to make that approach feasible.
Even though Gore told the reinvention team to avoid reorganization proposals, the team did propose (and he agreed) to two such proposals - the merger of the Customs Service and the  Border Patrol.  The reinvention team also proposed corporatizing the Air Traffic Organization component within the Federal Aviation Administration. Neither proposal went anywhere (however the customs-border agencies merger did eventually happen when the Bush administration created the Department of Homeland Security).
One innovation proposed – the creation of Performance Based Organizations – was a new organizational model in the U.S. government (inspired by a British innovation from the 1980s) but didn't catch on.  This model – which separates operational functions from policy and regulatory functions and empowers a professional manager with flexibility from governmentwide personnel and procurement constraints – was implemented in only three agencies – Federal Student Aid, the FAA's Air Traffic Organization, and the Patent and Trademark Office.
Interestingly, the Clinton administration was more successful in eliminating several outdated agencies, such as the Interstate Commerce Commission, the Tea Tasters Board, and the Bureau of Mines.
Bush Reorganization Efforts. The George W. Bush administration undertook several major reorganizations, both in reaction to the 9/11 terrorist attacks and the subsequent attention to terrorism. These were the most significant federal government restructuring efforts in decades.
In the immediate aftermath of 9/11, the president and Congress created a brand new agency --  the Transportation Security Administration (TSA) with 55,000 employees -- and placed it in the Department of Transportation.  Subsequently, Congress pushed for a larger reorganization of federal security functions.  This led to the creation of the Department of Homeland Security (which absorbed TSA), which today is the third largest federal agency.  Congress also created the Office of the Director of National Intelligence, which serves as a coordinating umbrella function for the 16 agencies that comprise the Intelligence Community.
Following on the heels of these major reorganizations, the Bush administration in 2005 advocated the creation of "results commissions" to offer recommendations to restructure programs and consolidate agencies to be more effective.  This effort failed to gain traction.
Obama Reorganization Efforts. Much like the Bush administration, the Obama administration's successful reorganization initiatives were in reaction to events. It did attempt a proactive reorganization effort in 2012, but it failed to gain traction.
In his 2011 State of the Union address, President Barack Obama said: "We live and do business in the Information Age, but the last major reorganization of the government happened in the age of black-and-white TV." And then he promised: "In the coming months, my administration will develop a proposal to merge, consolidate, and reorganize the federal government in a way that best serves the goal of a more competitive America." Broad reorganization legislation was introduced but did not progress beyond the hearings stage.
In early 2012 President Obama offered  a proposal to streamline the government's trade and export functions and then in his 2012 State of the Union address, he asked Congress to "grant me the authority to consolidate the federal bureaucracy so that our government is leaner, quicker, and more responsive."  Lisa Brown on his staff was tapped to lead the effort. Targeted legislation was introduced in Congress, but no action was taken. Instead, there were a number of administrative efforts to better coordinate among agencies involved.
However, several event-driven reorganization efforts were successful.  For example, legislative initiatives taken in response to the financial meltdown in 2009 also included the reorganization of some financial market oversight functions in the Department of the Treasury but also led to the creation of the Consumer Finance Protection Bureau (CFPB), which is responsible for protecting consumers in the financial sector.
Similarly, the initial failure of the healthcare.gov website led to the administrative creation of a cadre of private sector tech-smart talent that became the US Digital Service, located in the Office of Management and Budget, with a supporting cadre, 18F, in the General Services Administration.
Trump Reorganization Efforts. President Donald Trump in 2018 offered a sweeping package of reorganization proposals, including a request for congressional reorganization authority. Virtually all of these proposals went nowhere.  However, a proposal separate from this package – the creation of a new military branch, the U.S. Space Force in 2019 – did pass muster with Congress.
Shortly after taking office in 2017, the president directed OMB to develop a comprehensive reorganization plan, which was ultimately led by the then-deputy director for management, Margaret Weichert.  That plan was released in June 2018 and contained 35 specific proposals.
The proposals were prioritized based on a four-part framework that focused on (1) management improvements, (2) organizational alignments, (3) better aligning missions, and (4) urgency to transform. Some were far-reaching – such as better aligning missions by combining the departments of Education and Labor.  Others were narrowly targeted and efficiency-based – such as streamlining small business programs. A CRS analysis concluded that many required legislative approval, but several could be undertaken with existing presidential authority.
In a self-assessment a year later, OMB noted that agencies made progress on initiatives they had authority to act upon, such as the transfer of the conduct of employee background investigations from the Office of Personnel Management to the Defense Department.  But initiatives requiring legislative action, such as presidential reorganization authority, were largely stymied. One reorganization success requiring legislation was the consolidation of the Overseas Private Investment Corporation and the US Agency for International Development's development credit authority into a new agency – the Development Finance Institution.
Insights and Lessons Learned. Being bold is hard these days; there's no magic wand.  The fundamental observation regarding government reorganization is that it requires both branches and bipartisan agreement.  And, that it is more likely to successfully promote a reorganization in response to an urgent problem than to advocate reorganization for reasons of greater efficiency or effectiveness.
Veterans of past reorganization efforts offer sage advice, such as Harrison Wellford, who was an advisor to President Carter's reform initiatives, and Alan Balutis, a former career executive in the Department of Commerce.  For example, Wellford cautions that the president must be willing to invest his personal time to achieve a successful reorganization, and Balutis warns of the "mirage of cost savings" that reorganization proponents often claim.
One insight that seems to surface regularly is that creating "virtual agencies" may be a more pragmatic way of achieving greater coordination and collaboration than a formal structural reorganization, but risk impermanence. However, in the long run, using virtual approaches may be more agile, allowing faster shifts in strategy and services in response to rapidly changing policy and operating environments, such as the coronavirus pandemic.  To make this work, though, would require a creative legislative role such as allowing agencies to create and use a common sharing platform (such as is being done via shared services for mission support functions), or granting the president greater authority to allow agencies to share resources across agency boundaries, such as was piloted several years ago in the Performance Partnership Pilots for Disconnected Youth.