Submitted by

TFryer

on Mon, 01/22/2018 - 18:42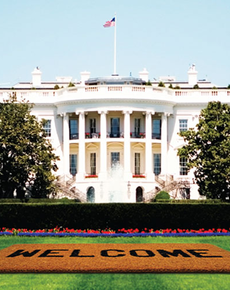 In January 2017, the inauguration of a new President will be followed by the transition of government to a new Administration. The President and senior staff will be focused on important policies and challenges at home and abroad.
For new leadership teams across the government, effective management will constitute a critical success factor for the implementation of the President's agenda, the execution of that agenda by millions of federal employees and partners, and the public's confidence in government performance.
As part of transition planning, Presidential candidates will benefit significantly from a robust roadmap for effective management that is planned well in advance. A sound management roadmap will enable developing the capacity to achieve key outcomes for government missions and programs - this roadmap should identify how work will get done, in addition to defining what initiatives should be addressed. By so doing, the next President can leverage an agenda for governing that builds on current progress, increases the likelihood of success, accelerates actions on important priorities, and reduces risks.
The IBM Center for the Business of Government is pleased to join with the Partnership for Public Service in launching a Management Roadmap initiative as part of the Partnership's Ready to Govern efforts, announced today. Through the Roadmap, the Center and the Partnership will develop a set of management recommendations for the next administration - enhancing the capacity of government to deliver key outcomes for citizens.
To develop these management recommendations, the Center and the Partnership will host a series of Roundtable conversations to bring together senior public sector leaders and experts, top academics, and key stakeholders. The sessions will discuss current and past administration management initiatives that should be continued, new opportunities, and how to deliver real change in government through utilizing a comprehensive set of operational levers available to leaders. The recommendations will address approaches for enhancing a strong management system that supports the administration and delivers to the American people.
In the past several transition cycles, the Partnership's important work has made transition planning a more integral and accepted part of a serious Presidential bid. Their efforts have made significant progress in supporting more resources and, earlier transition planning, effective transition teams to support activities through election day, inauguration, and beyond. Likewise, the IBM Center has sponsored roundtables and scholarship related to management advice for incoming administrations and best practices since 2000. Bringing together the Center's focus on management with the Partnership's focus on effective transition planning provides synergy to amplify our collective efforts in helping government move forward.
We embark upon the Management Roadmap initiative rooted firmly in the belief that effective management is critical for the success of any administration. With sound planning and forethought, a strong management agenda can be framed so that on January 20, 2017, the next President will enter office with an administration that is Ready to Govern to achieve outcomes that matter for the Nation across the next four years.
Dan Chenok is Executive Director of the IBM Center for The Business of Government
Alan Howze is a Fellow with the Center, and the Project Manager for the Management Roadmap initiative