Submitted by

SGold

on Tue, 12/26/2017 - 16:56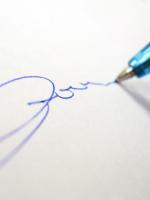 OMB released customer service guidance to agencies earlier this week but it was lost in the hoopla over the announcement of Obama's new Campaign to Cut Waste, starting with cuts in the number of federal websites.
Six weeks ago, President Obama signed an executive order, "Streamlining Service Delivery and Improving Customer Service," directing agencies to develop customer service plans by the end of October.  The Office of Management and Budget finally released its guidance to agencies on how to prepare those plans.
The OMB memo reiterates Obama's order for agencies to publish a plan within 180 days (October 24) that includes a "signature initiative" that includes the use of technology to "improve the customer experience."  Agencies also to integrate their customer service goals into their agency performance plans and reports under the new GPRA Modernization Act, as well.
OMB's guidance on what should be in agency customer service plans, says they should:
Address "approximately three to five of the agency's highest volume services" and identify a "signature initiative." 
Be no longer than 10 pages in length.
Identify key customer groups for each of the three to five chosen services.
Establish customer feedback mechanism and a process for identifying and implementing best practices, especially those that coordinate across service channels (such as phone, email, in-person, and mail).
Set clear customer service standards and performance goals.
What is an ideal signature initiative?  It would "increase self-service, reduce the need for phone or walk-in inquires, and continually learn from customers" . . and "can be leveraged for other government services or by third-party application developers."
The guidance also contained three other elements:
OMB will establish a governmentwide Customer Service Task Force to share best practices.  Agencies must nominate their representatives by June 30th.
It committed OMB's Office of Information and Regulatory Affairs to create a "fast track" review process to help agencies solicit timely customer feedback, and
It created a process to reduce the number of federal websites, starting with a freeze of any new government domains until September 12th. (this provision, of course, is what got all the media attention, along with the announcement that the goal is to cut the number of websites in half!).
Graphic Credit:  The Research Bunker Blog