Submitted by

rthomas

on Thu, 12/21/2017 - 14:21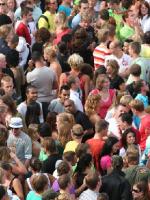 Does crowdsourcing government reform innovations work? Obama tried it in his first year on office with mixed results. The new Coalition Government in Britain launched a pair of crowdsourcing sites. Are they doing any better?
In the meanwhile, British prime minister David Cameron's Coalition Government committed to cutting spending by 25 percent over the next 5 years. He formed a commission of experts to report on specifics by October, but he also turned to the public for its ideas on where to cut. 
While the British crowdsourcing effort is still ongoing, it looks like it may produce similar results as the U.S. efforts.  So, does crowdsourcing policy-related issues really make sense, or will its open nature result in marginal results, or small ideas?  Is there a better way of engaging citizens that may be more effective?