Submitted by

rthomas

on Wed, 12/20/2017 - 14:48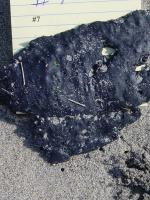 The BP Oil spill in the Gulf of Mexico has created interesting collaborations between government, citizens, media, and industry via various Web 2.0 tools. When will their efforts begin to converge?
The Gulf BP oil spill in the Gulf of Mexico has spawned more than oil. There are all sorts of efforts to track what is going on, from the Coast Guard, to NASA, to the Weather Service.  These efforts are from the beaches to the skies to under the ocean.
But what's interesting is how citizens are trying to engage, as well, via various crowdsourcing techniques. . . .
Question: when will the government-led efforts begin to merge with the citizen-led, corporate-led, and media-led efforts? Sounds like a mashup!