Submitted by

rgordon

on Tue, 10/12/2021 - 13:07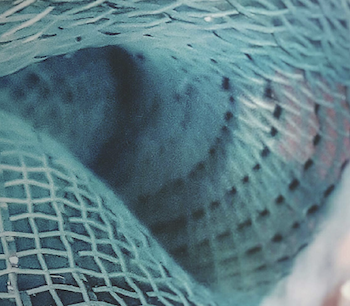 Tuesday, October 12, 2021
Public Sector leaders must build a robust analytic foundation for increasing situational awareness, predicting potential policy impacts, and providing transparency
Co-Authors: Cristina Caballe, Executive Director, Global Public Sector, IBM and Mike Stone, Global Managing Director, Public Sector, Healthcare and Life Sciences, IBM
As governments and healthcare leaders have strained to respond to the COVID-19 "black swan" event, they quickly realized the need to not only provide expanded and better services. This had to be accomplished in a way that keeps economies afloat, helps protect national security, preserves personal liberty, and improves equity across the population. At the end of the day, trust in government has become a defining challenge—only 41% of people say they trust government leaders to do what is right.
In reflecting on the 4 themes that have emerged over the past several months, a key implication has become clear—Public Sector leaders must build a robust analytic foundation for increasing situational awareness, predicting potential policy impacts, and providing citizen transparency. In this way, data serves as the new raw material that institutions need to mine and refine to rebuild trust.  
Digital data is now virtually everywhere—across sectors, countries, organizations, and in the billions of digital devices that citizens and businesses use daily. And now with 5G, the amount of data globally is expected to nearly triple. The challenge is that more than two-thirds the amount of data available to enterprises goes unused or is effectively wasted. The act of creating insights and value from this increasingly abundant resource is essential.
However, governments, healthcare institutions, and societies are still facing significant headwinds that prevent them from fully capitalizing on this opportunity. To address these challenges, governments should continue to invest in data preparedness, including the policies, relationships, communication streams, technologies, and physical infrastructure. This can not only expedite future response efforts, but also contribute to increased economic vitality and prosperity.
Public Sector leaders need to:
Develop robust data management and analytics capabilities built for situational awareness, decision support, and greater transparency
Better understand potential policy impact on economy, personal liberty, and equity through modeling
Identify and target underserved communities
Embrace data sharing and data interchange standards
Protect citizen privacy as social services evolve
Integrate eligibility by transferring entitlements amongst agencies effectively
Create services that are accessible for those most in need (for example, the elderly).
The challenges of closing the data understanding gap
During the early phases of the pandemic, we may have felt like a sailor on a stranded ship, where water (data) was everywhere yet there was not a drop (of information) to quench our thirst. While the curve of available data continues to grow at an exponential rate and many governments struggle to help ensure the curve of "understood data" keeps pace, it is imperative for Public Sector institutions to address 2 key questions:
How can we connect data from different sources, agencies, and departments and combine it in such a way where anyone—with the right authorization—can access it, and extract insights to inform critical decisions?
How can we simplify the underlying complexity of data silos and advance citizens to an era where they can ask direct questions and get relevant answers at virtually any time, any place? 
These are not easy challenges to address. And they're further complicated by the fact that the data needed to build and operate an end-to-end view of the citizen is unlikely to reside in any single platform.
What Public Sector leaders need is a robust data fabric
Tackling this problem will take a data fabric. Fabric is literally the structure of something—the parts that hold it together and make it what it is. In a textile fabric, it is defined as fibers made by either weaving or knitting. In a data fabric, it is the connection and unification of data points that lead to the whole structure.
A data fabric provides seamless access across hybrid clouds, data centers, and edge systems to ingest, explore, prepare, manage, govern, and serve petabyte-scale data for organizational-ready AI. This enables dynamic and intelligent data orchestration across a hybrid cloud, creating a network of near-instantly available information. The data fabric helps us consume the data when it is the most relevant and valuable to support mission-critical decision making. In other words, because data quickly ages, it needs to be consumed at the right time.
The perfect marriage between data and AI
Data is a foundation from which both governments and businesses can drive smarter decisions. However, it is AI that unleashes the full power of that data. This is why AI is poised to transform governments, organizations, and enterprises with the potential to add almost 16 trillion dollars to the global economy by 2030. It is our belief that, in the very near future, virtually all data will be infused with AI: the linchpin capability that will help deliver automation and actionable insights from the data, close the "understanding gap," and unleash innovation.
The lessons we have captured during the pandemic underscore the importance of both quantity and quality of data. To gain visibility into both problems and solutions, the Public Sector needs strong systems and governance. This is to capture and organize information for situational awareness, and to turn it into actionable, shareable intelligence that can inform decision making across levels of government. More than that, though, the Public Sector needs to commit to data integrity and data transparency as a means of rebuilding citizen confidence and trust in government and turning lessons captured into lessons learned.