Submitted by

cmasingo

on Fri, 12/22/2017 - 09:39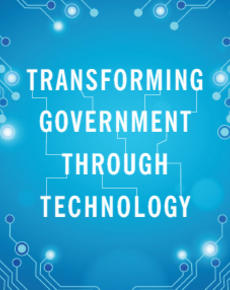 Tuesday, February 28, 2017
This blog post is written by Timothy Wood, Public Sector Operations & Supply Chain Management Practice Area Leader, IBM Global Business Services.
Cognitive Category Management (CCM) has the potential to drive $340 billion in value for the federal government. Category Management has been a proven capability for leading commercial companies to unlock significant ongoing savings. However, the complexity and autonomy of federal agencies present challenges that have limited the federal government from taking advantage of these proven practices. Recent advances in cognitive tools and digital services help bridge these challenges by offering insights into unstructured data and simplifying the process for government. And the recent focus on Category Management across the federal landscape lays a strong foundation for moving forward.  The power of a "Cognitive" Category Management approach is compelling.
The Technology CEO Council (TCC) – a group of leading IT industry CEOs, of which IBM is a member -- recently released a report outlining how government can improve services and reduce costs by more than $1 trillion over 10 years, by successfully implementing commercial IT best practices. The TCC report, "The government we need: How proven technology solutions can save tax payers more than $1 trillion over a decade while enabling more effective government," identified supply chain and acquisition as a high priority opportunity of saving $500 billion over the next 10 years. This is the first of several posts to delve into how government can transform operations to achieve this ambitious goal.
A key practice to enable acquisition reform is Category Management, an approach to smart enterprise-wide buying that can eliminate redundancies, increase efficiencies, and deliver more value through acquisition programs. Cognitive computing approaches, which provide tools and processes to help government make better decisions through real-time understanding of key information found in large and distributed data sets, can significantly enhance the impact of category management. Specifically, applying Cognitive Category Management has the potential to save $340 billion over the next 10 years, leveraging cloud-based solutions, cognitive analytics with structured/unstructured data sources, deep category expertise, and commercially-proven category management techniques and strategies. More importantly, CCM also could fundamentally improve our missions. For example, three people die every minute from HIV or malaria. The USAID global health supply chain is designed to get critical medicine and supplies to those in need worldwide.  In this case, saving 1000 lives through better pricing of these medicines is more important than the $450,000 in cost savings. Professional services is another area in which the resulting mission impact of the services is far more valuable than the cost per hour; e.g., the value of improving aircraft reliability or reducing successful cyber security attacks more than offsets the additional cost of the high-performing engineer. In short, an incredible opportunity exists.
CCM is a key enabler to this potential. We evaluated the savings potential of the top 10 spend categories across the federal government, based on proven cost saving ranges for these categories in commercial entities. As an example, leading commercial firms generate 8-15 percent annual cost savings from their IT spend, which could result in $40-76 billion in savings over a 10-year period for the U.S. government.
The opportunity is real.  The TCC report noted private sector experience saving billions annually through proven CCM processes, tools, skill development, and governance. While key enablers from past savings have relied on deep category expertise and automation, recent efforts leverage cognitive tools to gain more insight, conduct market research, improve data quality, and enhance contract negotiations, all designed to make better buying decisions.
Cross Agency Category Management
In the past 18 months, OMB has embraced cross-agency Category Management as a means to significantly reduce costs and improve mission value. Ten cross-agency categories have been established with $272 billion in annual federal spend. The government-wide IT program is on track to save $3.5 billion. Notably, IT is one category in which the government has developed and aligned deep category expertise, which has resulted in some initial success. In other categories, that expertise is more limited. Governance processes have been defined and documented. An Acquisition Gateway for sharing requirements and contracts is in place and gaining use. Initial cross-agency strategies have been outlined. While the federal opportunity has been discussed for many years, the cornerstone infrastructure and momentum may finally be in place to realize this potential.
A Category Management Model
Category Management in the commercial world follows a similar model, our federal agencies could follow suit to capitalize on the cross-agency spend, as outlined below. In short, (1) requirements across agencies for each category are captured; (2) federal-wide category councils analyze the requirements and craft category strategies that leverage the size of the federal government to improve cost and mission; (3) these categories are socialized among the agencies and approved by a governance board; (4) strategic contracts are put in place aligned to these strategies, and (5) agencies order off of the pre-negotiated strategic contracts. After the contract is awarded, key federal executives work with suppliers to drive continuous improvement through a supplier relationship management program. The resulting impact is better sourcing strategies, improved buying power, streamlined ordering, and ongoing lead time, quality and delivery improvement with suppliers.
In fact, examples of this model working within the federal environment exist. The Air Force (AF) embarked on a similar program across three air logistics centers a decade ago and saved $300+ million. From a process standpoint, the average AF administrative lead time (ALT) for items without a contract was 126 days, while the ALT for items released off a strategic contract was less than 14 days, representing almost 90 percent savings when buying off a strategic contract. In addition, the process allowed the AF to evaluate its own spend strategically and create new opportunities for value. For example, an initial review found that 190+ varieties of oscilloscopes existed across the three sites, which required 190 different contract vehicles and inventory for 190 different items, often leading to delays and excess cost. Based on these findings, the support equipment category council talked to the engineers and agreed that only three types of oscilloscopes were needed, leading to millions in savings. In another example, the AF evaluated the potential for PMA-approved parts in engines, which resulted in unit costs savings of 80 percent on targeted items. 
Federal Challenges
Each of the six primary processes listed above is considerably complex in the context of the federal government and its 3,300+ acquisition offices, multiple agencies with different procurement IT systems and data standards, rotation of key individuals and related skill development, etc. In fact, the federal government must address some key challenges to achieve the same level of success that commercial companies have. Some of these key challenges include:
demonstrating and cultivating deep market/category knowledge and skills;
synthesizing, normalizing, and analyzing data across agencies;
capturing unstructured pricing, market, and supplier data;
aligning strategic sourcing processes (pre-contract) with supplier relationship; management processes (post-contract) in a FAR-based environment;
meeting small business goals; and
deploying user-friendly means to order off strategic contracts.
In my next blog post, I will cover more details around how cognitive tools can address these challenges, use cases, and how to get started with CCM.