Submitted by

sfreidus

on Tue, 12/26/2017 - 16:01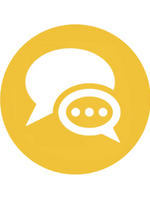 There is an untapped resource that's available to make governing more effective: citizens.
By putting the user at the center, organizations can focus resources and initiatives on providing the best and most needed services. This "citizen-centric" approach takes citizens from passive recipients to active contributors through methods like design thinking, co-creation, and even analytics. This approach can benefit not only the system as a whole but also allows citizens to take ownership of their experience. As Professors Satish Nambisan and Priya Nambisan write in their report on co-creation, "With the advent of information technologies including social media, mobile computing, and data analytics, the nature and scope of citizen involvement in problem-solving and public service innovation are changing." The complexity of those problems, coupled with an ongoing need to meet budget and resource restrictions, makes the need for citizen-centric approaches even greater. In addition, it is evident that increased success is derived when users are directly engaged in their own outcomes. Healthcare is one example where citizen-centric methods can make a big difference. Government healthcare organizations are faced with managing growing costs and solving complex issues such as aging populations, while providing healthcare and benefits services to millions of people every day. Indeed, some agencies are already starting to realize the benefits and potential of a citizen-centric approach: The World Bank funded a Social Accountability program in Ethiopia through which citizens can participate in improving healthcare services. Through the program, citizens receive information about the service standards and use this information to rate their own experiences. After, both citizens and service providers meet to discuss issues and develop solutions. The program has been said to have made a notable difference in the quality of healthcare. The Department of Veterans Affairs' Center for Innovation (VACI) conducted a Human-Centered Design pilot to better understand the experience of a Veteran interacting with the VA. As they wrote in their Findings Report, "Time and time again, the voices of our customers--Veterans, their families, and those who care for them - are not integrated into our workflow or design cycles. The result is a VA that does not always align with or reflect our users' needs, values, perspectives, and preferences - and so our customers come away feeling overwhelmed, undervalued, or alienated." The pilot provided the VA with new insight into the customer experience and a set of recommendations to improve services. The CDC engaged citizens to serve as a source, not just recipient of solutions with its influenza prediction challenge. Teams were asked to model and predict the timing, peak, and intensity of the flu that year. While predicting the flu is still difficult, this competition helped to further that science. In coordination with the Centers for Medicare & Medicaid Services, KEPRO is recruiting members for a Beneficiary and Family Advisory Council (BFAC), which aims to provide a voice to over 50 million Medicare beneficiaries and their families. Citizen advisors will share personal stories, feedback, and co-design projects to improve the quality of Medicare services. Recruitment for BFAC members is a national effort, leveraging social media and regional offices to reach potential advisors. Whether through advisory councils, user-centered design, or competitions, these examples show that there are many different citizen-centric methods that can drive better outcomes in government healthcare. Having the opportunity to provide input gives the citizen a much-needed voice in process improvement, and with advances in data analytics and the ubiquity of social and mobile tools, now is the time for healthcare organizations to scale this approach. One effective way to structure the approach is through a Citizen Engagement Lifecycle. Leveraging the concept of Citizen Engagement Points (CEPs), introduced by Mark Fisk in his blog, will create a dialog between Citizens, Citizen Advocates, Agencies, and Industry around specific pain points for given CEPs. This approach and the solutions developed will provide the citizen not just a point solution for a single benefit or transaction with an agency, but support the goal of an overall lifecycle of engagement - for related benefits and citizen needs across government programs. What are some other ways government can be citizen-centric and where are the pain points across the Citizen Engagement Lifecycle? Read more on the Center's effort to help government address major challenges and opportunities for government over the next several years and our blog on Driving Citizen-Centric Engagement.