Submitted by

rthomas

on Thu, 12/21/2017 - 15:50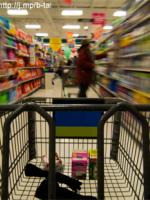 Wednesday, September 8, 2010
Finding and engaging with personally-relevant government media is the first step to becoming Citizen 2.0
What does it mean to be a consumer and why should anyone bother?
These are the first two questions that we, as Gov 2.0 advocates, should ask ourselves when exhorting our compatriots to take a more active role in their own governance.  The first question is easily answered: to be a consumer is the least time-consuming way to become involved in government.  It means that you read the information that government bodies publish with the goal of understanding three things:
What projects the government is executing or contemplating; 
What goals those activities are seeking to achieve; and 
How government agencies will implement their programs.
Or, more briefly: what is the government doing, why is it doing that, and how is it being done.
Why should people bother?  Because the effort they expend in being a consumer will be more than rewarded in kind.   They will understand what's being done in their name, how their government operates, and may even come to know some of the people who are working to turn legislation into effective programs and high-level directives into meaningful operations.
How does one get started consuming?
This is the fun part.  There are a number of digital channels through which anyone can find something that interests them.  The best place to start may be GovSM, a wiki that lists all the social media sites run by government bodies.  Here is their listing of federal agencies' Facebook pages, Twitter feeds, and other digital properties.
Another good tool is GovPulse, a site that seeks to 
"open the doors of government to the people they work for. By making such documents as the Federal Register searchable, more accessible and easier to digest, GovPulse seeks to encourage every citizen to become more involved in the workings of their government and make their voice heard on the things that matter to them, from the smallest to the largest issues."
And what are some of the issues that enterprising citizens can learn about through the federal register, as presented by GovPulse?  Everything from Adhesives to Winter Pears, from Cinematography to Overdue aircraft notification and reporting, and from the Internet to Income Taxes to Zinc.  There is also a helpful scrolling feature at the top so site visitors can see what's new on any given day.
The federal government runs its own platform on which citizens can read and comment on proposed regulations: Regulations.gov.  Like GovPulse, visitors can browse by topics (from Abandoned Mine Reclamation Programs to Yachts and beyond), or by popularity.  Visitors can also see the public comments submitted by various nongovernmental organizations in support of (or in opposition to) a proposed rule.
But if you want a more general view of how government works and what government workers are thinking about, try reading a government blog, like
Finally, if you want to see how people are using government-provided services in novel ways, try downloading an app for your iPhone or Android that uses government data.  MyCityWay is a good example of the genre, though any app that plots official events or information on a map is likely based on government data.  Washington, DC, and New York both have robust offerings.
Next, I'll detail what it means to be a creator and how people can engage meaningfully online.