Submitted by

rthomas

on Wed, 12/20/2017 - 13:54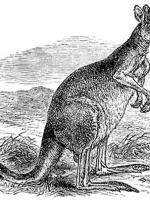 I received a GovLoop tweet alerting me to a new report, optimistically titled: "Ahead of the Game: Blueprint for the Reform of the Australian Government Administration." Australia has long served as a source of innovation and inspiration in government reforms, so I eagerly downloaded and read it.
Bottom line: interesting but not exciting. It does a good job of assessing the status of the existing public service and offers a set of nine "signature reforms:"
Delivering better services for citizens
Creating more open government
Enhancing policy capability
Reinvigorating strategic leadership
Introducing a new Australian Public Service Commission (like our Office of Personnel Management) to drive change and provide strategic planning
Clarifying and aligning employment conditions
Strengthening the workforce
Ensuring agency agility, capability and effectiveness
Improving agency efficiency
Many of the recommendations are for studies, not action, using phrases such as "commission project work to develop options for Government consideration," and "systematically examine," and "options would be developed."
The US efforts around "creating more open government" are much further along. For example, tomorrow all agencies are to submit their Open Government Plans on how they will implement the December 2009 guidance from OMB. In Australia, they plan to "develop advice for Government consideration."
However, there are some ideas worth a second look, especially by the US.
The report recommends the creation of a "Secretaries Board" and an "APS 200" leadership group. The Secretaries Board would be equivalent to the U.S. government's already-existing President's Management Council, and the APS 200 would be the 200 most distinguished career senior executives in their civil service (an intriguing idea!). There is no existing equivalent in the US.
These groups would be called upon by to lead special projects – such as a systematic examination of how to better use technology to improve service delivery -- and be champions for cross-government values such as diversity, service responsiveness, and equal employment.
Another task for the group would be done in conjunction with their equivalent to OMB -- "to propose a set of shared outcomes across portfolios," such as homelessness or national security.
However, many of the reform recommendations deal with strengthening the internal capacity of the government – improving strategic workforce planning, revisiting core values, strengthening staff learning and development, and streamlining the hiring process (a familiar issue, for the U.S.!).