Submitted by

rgordon

on Thu, 11/07/2019 - 09:16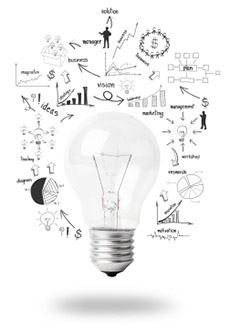 Thursday, November 7, 2019
At the National Academy of Public Administration's November 8th annual meeting, its president, Terry Gerton, announced the formation of the Agile Government Center, in partnership with the IBM Center for the Business of Government
co-blogger:  Terry Gerton, National Academy of Public Administration
Some of the details of the new Agile Government Center (AGC) are discussed in this blog.
Vision - A global network of governments, non-profits, foundations, academic institutions and their private sector partners who adopt and implement agile government principles to provide goods and services that fully meet customer needs and build public trust.
The Problem - The United States has been beset with significant social, cultural, and technological changes for decades. The public sector has been slow to adapt to these changes and is often in a reactive mode. Against this backdrop, trust in the federal government has been declining for decades. Nearly two thirds of those polled by the Gallup organization in September 2019 indicated that they had little or no trust in the federal government's ability to handle domestic problems. By contrast, the public has more confidence in state and local governments, with Gallup finding that 72 percent of U.S. adults have a "great deal" or a "fair amount" of trust in their local government, and 63 percent believe the same about their state government.
We believe that one of the reasons for the decline is that public agencies are perceived by the public as too slow to deliver results and are insufficiently collaborative. In designing programs and processes, public agencies must put their end users—or customers—at the forefront.
The Plan - The National Academy of Public Administration (the Academy) has created the AGC to develop, disseminate, and implement agile government principles worldwide. This initiative is especially significant given the Academy's current focus on identifying and addressing the Grand Challenges of Public Administration.
Initially, the center will be led by G. Edward DeSeve, a fellow of the academy and a visiting fellow at the IBM Center for the Business of Government (CBG). The AGC will serve as the hub of a network that will convene governments, non-profits, foundations, academic institutions and private sector partners to assist in developing agile government principles and disseminating them rapidly, and widely using case studies of agile policies and programs. This network will be a source of assistance to those who want to implement the principles.
Success - The AGC's success will be determined by the number of government programs that have adopted the principles of agile to improve customer involvement, improve performance, and increase satisfaction.
Urgency – Global headlines highlight the urgency of restoring public trust in government. Agile government could greatly improve public management—helping to build trust and deliver results to the American people.
The Role of the National Academy of Public Administration - The most forward-thinking role assigned to the academy in its legislative mandate is to foresee and examine critical emerging issues in governance and to develop practical solutions to management challenges. The academy will work with IBM's CBG and other stakeholders to pursue agile government as one such practical solution to the challenges of 21st century governance.
PROPOSED AGILE GOVERNMENT PRINCIPLES
Mission should be extremely clear, and the organizational unit/team should be laser focused on achieving it.
Metrics for success should be widely agreed upon, evidence-based, and easily tracked.
Customer-driven behavior, including frequent collaboration with direct and indirect program beneficiaries, should be ingrained in the culture.
Speed should be encouraged and facilitated, including by using physical co-location of teams where possible.
Empowered, highly-skilled, cross-functional teams engaging in continual face-to-face communication should replace siloed bureaucratic systems.
Innovation, within the overall framework of existing rules and regulations, should be rewarded—and changes in rules and regulations should be proposed where necessary.
Persistence should be promoted through continuous experimentation, evaluation, and improvement in order to learn from both success and failure.
Evidence-based solutions should be the gold standard for creating program options.
Organizational leaders should eliminate roadblocks, aggregate and assume risk, and empower teams to make decisions.
Diversity of thought should be encouraged in crafting solutions to complex problems.
Image courtesy of KROMKRATHOG at FreeDigitalPhotos.net