Submitted by

rthomas

on Thu, 12/21/2017 - 15:03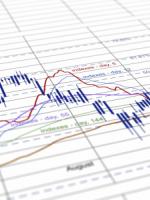 The Center for American Progress (CAP) created a 16-point agenda for "building a government that delivers greater value and results to the American people." A recent independent poll surveyed Americans on how they would prioritize the agenda.
The Obama Administration's favorite think tank, the Center for American Progress, launched a "Doing What Works" initiative earlier this year.  The staff pulled together a 16-point plan, which was recently the focus of an opinion poll survey.  The highest rated item: "Require every federal agency to set clear goals that are measured by real-world results." (83 percent).  The lowest?  "Give people the option of allowing the IRS to prepare their tax return, at not charge. . . "  Yeah, right (50 percent! That's actually pretty impressive!).
OMB is actually making progress on the "setting clear goals and measures" item.  So what are some of the other top-rated reforms?
Reform the federal budget process, so that spending decisions are based on objective evidence about what works and what does not (82 percent).
Measure and compare the performance of state actions in areas such as health care, education, and energy to identify which approaches work and which do not (80 percent).
Consolidate federal programs where there is significant overlap (79 percent).
Change the way federal contracts are awarded, so government officials can quickly and accurately determine the best contractor for the job (79 percent).
CAP notes that their reform plan would improve "confidence in government's ability to solve problems." 
Interestingly, a number of these themes were reinforced by a panel of senior officials participating in the forum where CAP released the survey results.  HUD Secretary Shawn Donovan said he found "strategy matters" and that "clear prioritization helps."  He also said "counting matters a lot" and gave examples from his department.  And the deputy secretary for HHS, Bill Corr, said that many of the actions his department needs to take in areas such as hiring reform "are very simple things, but you've got to do them."
My favorite line in the forum, though, was by Jeff Zients, OMB's chief performance officer:  "The best way to create change is to start changing."