Submitted by

rgordon

on Wed, 11/11/2020 - 10:13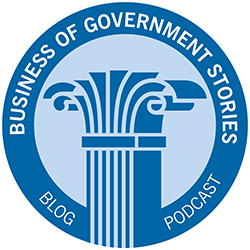 Wednesday, November 11, 2020
Three open questions are actively being discussed in Congress and among agency officials in regard to updating the authorities of various CXO and mission support functions.
Co-Author: John Kamensky, Senior Fellow, IBM Center for The Business of Government
Statutory and non-statutory mission support functions have evolved over the past three decades, as described in an earlier post.  Over the years, there have been calls to resolve some open questions, for example with a proposal to update the 30-year-old Chief Financial Officers Act.  These include:
Should mission support functions be standardizing across agencies and be have their authorities strengthening?
How will competition among mission support chiefs for primacy be resolved?
Can greater clarity in relationships between mission-support and mission-delivery role be developed?
---
How to best coordinate the work of CXO's? - Dan Chenok describes.
---
Standardized and strengthening authorities of mission support functions.  Some reform proposals call for standardizing the roles of the various chiefs, to clarify understanding governmentwide.  However, complexities beyond the tensions of the three hats make it impractical to standardize job functions. For example, consider how the chief roles fit into the federal government's organizational structure -- should they focus on governmentwide priorities via the CXO councils or shared services, or at the department or even bureau level).  And given the wide variation in federal departments -- the Department of Education has less than 4,000 employees, while the Defense Department has 2.1 million employees (civilian and military combined) -- does it make sense for CXOs across agencies to have the same job functions?
With regard to CFOs, a series of studies by the Government Accountability Office, the Partnership for Public Service, and the Association for Government Accountant examined the roles and responsibilities of CFOs and recommended more authority and uniformity in roles and responsibilities. In 2014, a similar call for standardization and increased authority by chief information officers, resulted in the adoption of the Federal Information Technology Acquisition Reform Act (FITARA).
Viewed independently, calls for standardization and centralized authority from a governmentwide perspective make sense – but from the perspective of top agency leaders and program managers, adopting these recommendations could challenge their authority to deliver on agency mission.  During the Bush Administration, one departmental CIO gave a bad rating to a bureau CIO for not delivering timely quarterly reports due to OMB, which would affect the department's scorecard - but the bureau chief gave the bureau CIO a top rating for integrating the IT systems of two offices being combined under a tight timetable, which ensured continuity in mission operations.
Competition among the chiefs for primacy.  Most mission support chiefs want to report directly to their agency head, to cement the importance of their role and function.  However, with the proliferation of newer chiefs, some long-standing chiefs have proposed that they oversee some of these newer functions. For example, the CFO community is proposing in pending legislation that they "own" functions such as performance management and risk management.  Acquisition chiefs often call for their ownership of program management and grants management. And CIOs have gained authority to control IT investment budgets, but some also call for more consistent oversight of IT personnel authority, cybersecurity, and data management.
Since the authority of various mission support chiefs differs between agencies, some of these reporting relationships may already exist; however, the legislative push to define their scope and standardization has led to tension between different professional disciplines involved in the various mission support functions. For example, functions that seem logically related (e.g., performance management, program management, and program evaluation) draw from different professional disciplines with different views of how to administer their respective roles.
Creating greater clarity in relationships between mission-support and mission-delivery roles. The creation of the role of chief operating officers as the integrators or bridge between mission support and mission delivery leaders offers potential solution to the perceived lack of connection.  In addition, the COOs could serve as a convenor to overcome perceived stovepipes across the different mission support functions.
A central tension underlies this issue.  Do mission support functional leaders take the load off of mission delivery leaders who can then focus on mission-critical issues?   Or has the mission support role removed the ability of mission delivery leaders to control key aspects of their jobs, such that they cannot deliver on their mission because of a greater priority on efficiency and compliance?
Interestingly, since 2013 GSA has administered an annual survey of mission delivery leaders asking for their insights on specific mission support issues.  GSA shares survey results with agency COOs to compare with peers in other agencies, and to resolve issues within their own agencies. With the benchmarking data, agency leaders can compare their own data to other similar agencies and see – often for the first time – their full performance picture in terms of the cost and quality of their mission support services.  They can then ask evidence-based questions and strategically assess trade-offs.  For example, the Department of Energy used results from the benchmarking initiative to quantify high costs in bureau human resource operations in 2013.  This led to a decision to centralize HR ops, resulting in cost reductions of 26 percent by 2015.
Potential Initiatives Over the Next Four Years.  The various mission support communities have matured over the past three decades as valuable contributors to the support of missions within and across agencies.  They have balanced their different roles and made real progress in improving operating efficiencies, saving billions of dollars via their initiatives.
The story of mission support functions over the last several decades points to new opportunities with potential to improve mission results for their agencies and governmentwide that should help resolve the open questions raised above. Several such ideas follow.
Agency-Level Initiatives
Departmental chief operating officers should become "mission champions."  COOs could more directly coordinate the mission support chiefs on behalf of agency mission and program executives, serving as the mission champion.  They would continue to focus on initiatives to gain greater efficiencies in mission support services, but not at the expense of strong support for mission managers.
Mission support chiefs should collaborate among themselves and with mission delivery executives.  The collaborative operations management council approach that spans mission and mission support roles, such as one used in the Department of Veterans Affairs, could be a model for other agencies, as could the HUD Stat approach that was used in the Department of Housing and Urban Development.
Ensure transparency to the chiefs' various stakeholders.  Former OPM COO Chuck Grimes notes that his agency created a dashboard of key mission support measures, such as "time to hire" or "veterans hiring," and made the data widely available.  He says this helps program managers make better decisions because they have immediate access to useful data.
Engage chiefs' stakeholders in defining what constitutes value to missions. Former Department of Transportation chief human capital officer Brodi Fontenot says his agency sponsored an "ideation platform" to engage employees in joint problem solving, much like the Transportation Security Administration's "Idea Factory."  At the Department of Housing and Urban Development, former chief information officer Jerry Williams says the leadership used regular meetings of top executives to jointly address mission challenges, such as reducing homelessness.
Cross-Agency Initiatives
Engage the President's Management Council.  The President's Management Council (PMC), comprised of the chief operating officers of the 24 largest agencies, could serve as the overall champion for mission support functions.  The PMC could create operational linkages to each of the cross-agency councils, and an agency PMC member could be an executive sponsor for each of the councils. Each council would report on their strategic planning efforts to the full PMC, as well as periodic progress reports.  OMB staff would similarly align with each council and the PMC. This would allow the PMC to better leverage existing cross-agency structures and integrate across functions.
Re-Introduce the Quad Council.  In the late 1990s and early 2000s, the four councils of chiefs that existed at the time – finance, information technology, acquisition, and human capital – came together as the "Quad Council," which worked with OMB to leverage cross-agency mission support activities that supported a number of e-government initiatives.  This model provides an interesting lens to view the issue of collaboration across professional disciplines from a governmentwide perspective as well.  The existing GSA support office for the councils could serve as a natural focal point for such an effort.
Develop cross-functional, integrated management improvement agendas.  The chiefs each have their own, independent management improvement initiatives.  They could also serve as the integrators of certain initiatives. For example, efforts over the past few years to reduce federal agencies' use of real estate has a human capital component (via telework strategies), a technology component (relative to connectivity of employees), and financial and acquisition components (related to investments needed to pursue such a strategy).  This all came to the fore quickly with the shift to distance work arrangements earlier this year.
Support cross-agency mission-oriented initiatives.  Increasingly, agencies work across organizational boundaries to solve major public challenges, such as climate change and food safety. Mission support for these efforts has largely been ad hoc.  The cross-agency councils could undertake efforts to develop approaches to provide mission support functions for these initiatives in ways that ensure appropriate accountability and efficiency.