"Fit for Purpose?" Challenges for Irish Public Administration and Priorities for Public Service Reform."
Submitted by

SGold

on Tue, 12/26/2017 - 16:54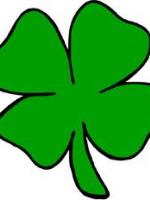 In a new report titled "Fit for Purpose?" - Richard Boyle and Muiris MacCarthaigh with the Institute of Public Administration in Dublin identify some of the key challenges for Irish public administration and some of the priority areas where change is nece
Not too long ago Ireland was the miracle of the "Celtic Tiger" and briefly the second-richest country in the European Union.  Then came the economic crisis - leaving Ireland's people in a wrenching recession and the Irish government carrying an intolerably large debt burden.
It is in this context that Richard Boyle and Muiris MacCarthaigh with the Institute of Public Administration in Dublin identify some of the key challenges for Irish public administration and some of the priority areas where change is necessary.  In a compelling report titled "Fit for Purpose?" they identify what they see as the main challenges for Irish public administration as it seeks to maximize its performance and support national recovery.  They begin by discussing:
 Enablers of successful public service reform
and then turn to the main challenges in the coming years:
The challenge of designing a productive public service
The challenge of renewing public service capacity
The challenge of implementation
The challenge of engaging the citizen
The challenge of securing effective political accountability.
Only a few short years ago Irish public administration was given a relatively clean bill of health by the Organization for Economic Cooperation and Development (OECD), but now there is a growing perception in light of the current economic problems that public administration in Ireland is not "fit for purpose" and is in need of significant reform.  At the same time, there is recognition that change cannot simply be a repeat or development of the change programs of the past, or merely "tweaking the machine." 
Boyle and MacCarthaigh note what changes have taken place to date, including experience with previous reform effort, and then outline what should happen next.  They argue that the public sector must adapt to the new political, economic and social realities it now faces and that tackling these challenges is necessary to secure the efficient and effective provision of public services in changed circumstances.  They contend that public administration in Ireland is a national asset and is integral to the process of national recovery.  Reform needs strong leadership, at both political and administrative levels.  It also requires sound evidence to inform future developments, involves learning from past successes and failures, and benchmarking experience against that of others. 
This report may not be your idea of fun summer reading, but it may prove to be the kind of thinking we need to consider as we too consider about how well suited our government is for the challenges ahead.