Submitted by

rgordon

on Sun, 04/29/2018 - 12:31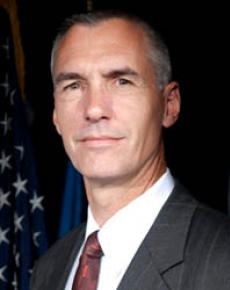 Chief Information Officer
Department of Homeland Security
Department of Homeland Security
United States
Richard A. Spires was appointed in September 2009 to serve as the Department of Homeland Security's (DHS) Chief Information Officer (CIO). In this capacity, Mr. Spires was responsible for the department's $6.4 billion investment in Information Technology (IT). He lead and facilitated the development, implementation, and maintenance of the department's IT architecture. Mr. Spires was the chairman of the DHS Chief Information Officer Council and the Enterprise Architecture Board. He strongly supported the Secretary's goal of unifying and maturing DHS–one DHS, one enterprise, a shared vision, with integrated results-based operations. Mr. Spires also served on the Federal CIO Council, where he chaired the Best Practices Committee and co-chaired the Federal Data Center Consolidation Initiative.
Mr. Spires held a number of positions at the Internal Revenue Service (IRS) from 2004 through 2008. He served as the Deputy Commissioner for Operations Support, having overall responsibility for the key support and administrative functions for the IRS, to include IT, Human Capital, Finance, Shared Services, Real Estate, and Security functions. Prior to becoming Deputy Commissioner, Mr. Spires served as the IRS' CIO, with overall strategic and operational responsibility for a $2 billion budget and a 7,000-person Modernization and Information Technology Services organization. This division is accountable for maintaining over 400 systems that administer more than 200 million taxpayer records and support more than 100,000 IRS employees. Mr. Spires served for two and half years as the Associate CIO for Applications Development and led the IRS' Business Systems Modernization program, which is one of the largest and most complex IT modernization efforts undertaken to date.
From 2000 through 2003, Mr. Spires served as President, Chief Operating Officer, and Director of Mantas, Inc., a software provider that provides business intelligence solutions to the financial services industry. In helping to establish Mantas, Mr. Spires successfully led efforts to raise $29 million in venture funding. Mr. Spires received a BS in Electrical Engineering and a BA in Mathematical Sciences from the University of Cincinnati and an MS in Electrical Engineering from the George Washington University. Mr. Spires was named a Distinguished Alumnus of the University of Cincinnati's College of Engineering in 2006.