Submitted by

rgordon

on Mon, 04/30/2018 - 19:41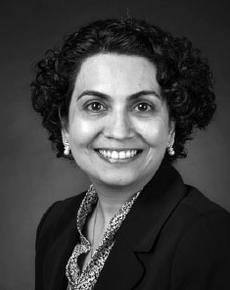 Assistant Professor of Health Informatics & Healthcare Management
University of Wisconsin-Milwaukee
University of Wisconsin-Milwaukee
College of Health Sciences P. O. Box 742
United States
Dr. Priya Nambisan is an Assistant Professor of Health Informatics & Healthcare Management at the Department of Health Informatics & Administration at the College of Health Sciences at the University of Wisconsin-Milwaukee (UWM).
Her primary research interests are in the areas of health care innovation, health informatics, health care management, consumer co-creation in health care, social media and consumer health informatics, and technology policy in health care.
Her research falls at the intersection of three important and emerging themes in the area of health care:
Meeting the needs of informed and actively participating health care consumers (which implies the relevance of information seeking, communication, and information science)
Health care organizations that interact with one another and with their customers (which implies the relevance of health services research, health are administration, marketing communication, organizational research, and knowledge management)
The development and use of new health information technologies (which implies the relevance of technology management, information systems, human computer interaction, and usability research)
Her research work has been published in journals such as Journal of the American Medical Informatics Association, Health Care Management Review, MIT Sloan Management Review, Online Journal of Public Health Informatics, and Journal of Business Research.
Dr. Nambisan obtained her PhD in Communication Technology from Rensselaer Polytechnic Institute, and an MS in Nutrition Science from Syracuse University. She did her post-doctoral work at the University of Wisconsin-Madison at the Center for Health Enhancement Support Studies.
After completing the MS degree, Dr. Nambisan worked as a public health coordinator in the Ministry of Health, Government of Singapore, Singapore.
Before joining UWM, Dr. Nambisan was an Assistant Professor at the Department of Health Administration and Policy at the College of Health and Human Services at George Mason University, Fairfax, Virginia. Prior to that, Dr. Nambisan was an Assistant Professor at the Department of Health Policy, Management and Behavior, School of Public Health at the University at Albany, SUNY. She was also an affiliated faculty at the Department of Informatics, College of Computing & Information, at the University of Albany, SUNY