Submitted by

rgordon

on Sat, 04/28/2018 - 21:41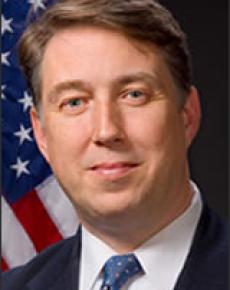 Assistant Administrator, Office of Research and Development
Environmental Protection Agency
Environmental Protection Agency
United States
Paul Anastas, Ph.D. is the Assistant Administrator for EPA's Office of Research and Development (ORD) and the Science Advisor to the Agency. Known widely as the "Father of Green Chemistry" for his groundbreaking research on the design, manufacture, and use of minimally-toxic, environmentally-friendly chemicals, Dr. Anastas has an extensive record of leadership in government, academia, and the private sector.
At the time he was nominated by President Obama to lead ORD, Dr. Anastas was the Director of the Center for Green Chemistry and Green Engineering, and the inaugural Teresa and H. John Heinz III Professor in the Practice of Chemistry for the Environment at Yale University's School of Forestry and Environmental Studies. Prior to joining the Yale faculty, Dr. Anastas was the founding Director of the Green Chemistry Institute, headquartered at the American Chemical Society in Washington, D.C. From 1999 to 2004 he worked at the White House Office of Science and Technology Policy, concluding his service there as the assistant director for the environment. Dr. Anastas began his career as a staff chemist at EPA, where he rose to the positions of chief of the Industrial Chemistry Branch, and director of the U.S. Green Chemistry Program. It was during his work at EPA that Dr. Anastas coined the term "green chemistry."
Trained as a synthetic organic chemist, Dr. Anastas' research interests have focused on the design of safer chemicals, bio-based polymers, and new methodologies of chemical synthesis that are more efficient and less hazardous to the environment. A leading writer on the subjects of sustainability, green chemistry, and green engineering, he has published ten books, including "Benign by Design," Designing Safer Polymers," "Green Engineering" and his seminal work with co-author John Warner, "Green Chemistry: Theory and Practice."
Dr. Anastas has been recognized for his pioneering work with a host of awards and accolades including the Vice President's Hammer Award, the Joseph Seifter Award for Scientific Excellence, the Nolan Sommer Award for Distinguished Contributions to Chemistry, the Greek Chemical Society Award for Contributions to Chemistry, the Inaugural Canadian Green Chemistry Award, a Scientific American 50 Award for Policy Innovation, the John Jeyes Award from the Royal Society of Chemistry, and an Annual Leadership in Science Award from the Council of Scientific Society Presidents. He was a Special Professor at the University of Nottingham and an Honorary Professor at Queens University in Belfast where he was also was awarded an Honorary Doctorate.
Dr. Anastas earned his B.S. from the University of Massachusetts at Boston and his M.A. and Ph.D. in chemistry from Brandeis University.