Submitted by

ALingayat

on Wed, 04/11/2018 - 11:38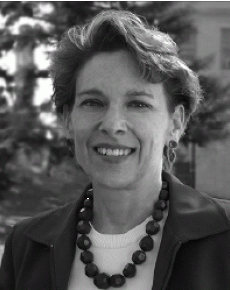 Director University at Buffalo Regional Institute School of Law
University at Buffalo Regional Institute School of Law
University at Buffalo Regional Institute School of Law
University at Buffalo Regional Institute School of Law
77 Goodell Street Suite 302
United States
Dr. Kathryn (Kate) A. Foster is Director of the University at Buffalo Regional Institute, The State University of New York. Prior to assuming her current position in 2005, Foster was chair of the University at Buffalo Department of Urban and Regional Planning. Foster earned her B.A. in geography from Johns Hopkins University, her M.C.P. (city planning) from the University of California, Berkeley, and her Ph.D. in public and international affairs from Princeton University.
Foster's areas of expertise include regions, governance and regional decision-making. She is the author of The Political Economy of Special-Purpose Government (1997), Regionalism on Purpose (2001), and numerous articles and reports on regions and governance. A member of the MacArthur Foundation Research Network on Building Resilient Regions, Foster is currently examining regional resilience, with focus on the role of governance in shaping resilience outcomes. She is also working on a book on governance systems—including the European Union, Iroquois Confederacy, National Football League, University of California, General Motors, Roman Catholic Church, and the Internet—to glean insights for metropolitan regions.
At the Regional Institute Foster directs a staff of eight professionals engaged in research and public policy projects on regions and governance. A frequent public speaker, she directed the Regional Institute's award-winning performance measurement project, State of the Region: Performance Indicators for the Buffalo-Niagara Region in the 21st Century. In April 2007, she was appointed to the New York State Commission on Local Government Efficiency and Competitiveness, and also served on the statewide Task Force on Maximizing School District Resources, organized by the New York State School Boards Association. In August 2007, Business First selected Foster as its 2007 Woman of Influence in public policy.