Submitted by

ABarnes

on Tue, 04/03/2018 - 12:06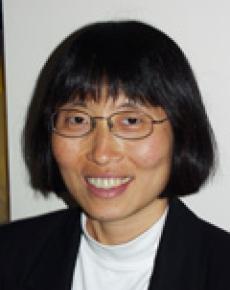 Ai-Mei Chang is a Professor of Systems Management at the University of Maryland, University College, where she teaches graduate level courses in Information Technology Foundations, Infrastructures, and Security, eBusiness, and Project Management.
She received her Bachelor of Science degrees in Computer Science and Mathematics and her PhD in Management Information Systems from Purdue University in West Lafayette, Indiana.
Her research and teaching interests include e-government and government in a networked economy, with particular emphasis on strategies, social networking, information brokering, mobile commerce, and co-delivery; enterprise architecture, and enterprise security. She has published several articles in scholarly journals such as Communications of the ACM, International Journal of Electronic Commerce, IEEE Transactions on Systems, Man, and Cybernetics, IEEE Transactions on Engineering Management, Decision Support Systems, Journal of Organizational Computing and Electronic Commerce, Information Systems Research, and Information Processing and Management.
Dr. Chang has presented her research at conferences such as the Hawaii International Conference on System Sciences, and INFORMS. She is a member of the ACM and IEEE Computer Society. Dr. Chang is an Associate Editor for Decision Support Systems and Electronic Commerce and serves on the editorial board of The Journal of Organizational Computing and Electronic Commerce. Dr. Chang has been on several National Science Foundation review panels. She has also served on the program advisory boards of the eGov conference, Program Management Conference, Information Security Conference, and has cochaired several eGov conference tutorial sessions.
Prior to joining the University of Maryland, Dr. Chang was a Professor of Systems Management and Director, Center for eGovernment Education at the Information Resources Management College, National Defense University in Washington, D.C. Before that, Dr. Chang was an Assistant Professor of Management Information Systems at the Karl Eller School of Business, University of Arizona, Tucson.