Submitted by

ABarnes

on Tue, 03/27/2018 - 16:13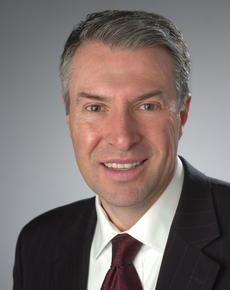 Professor and Louis A. Bantle Chair in Business and Government Policy Department of Public Administration and International Affairs
David M. Van Slyke is a tenured full professor in the department of public administration and international affairs and the Louis A. Bantle Chair in Business-Government Policy at the Maxwell School of Citizenship and Public Affairs, Syracuse University. He also serves as a non-resident faculty member at the Maastricht Graduate School of Governance, University of Maastricht, Netherlands. Dr. Van Slyke is an elected Fellow of the National Academy of Public Administration, a recipient of the Birkhead-Burkhead Professorship for Teaching Excellence Award, the Beryl Radin Award for Best Article published in the Journal of Public Administration Research and Theory, and several other international research awards.
His research and teaching focuses on government contracting, public-private partnerships, and strategic management in public and nonprofit organizations. Specifically he is interested in government's use of policy instruments, such as contracts, partnerships and grants, in both intergovernmental and interorganizational relationships and how they shape each institutional actors strategic behavior and decision making.  He has published on these topics in a range of domestic and international journal and practitioner outlets and serves on several editorial boards. His most recent book, Complex Contracting: Government Purchasing in the Wake of the U.S. Coast Guard's Deepwater Program is published by Cambridge University Press.
Dr. Van Slyke is actively engaged in executive education and has conducted trainings around the world including in China, India, Singapore, and Thailand. He has worked in Russia with the World Bank on issues of corruption in government contracting and partnerships. He served from 2008-2010 as the Research Director for the Smith Bucklin Institute for Association Research. Prior to becoming an academic, David worked in the private, public, and nonprofit sectors.  He holds a Ph.D. in public administration and policy from the University at Albany's Rockefeller College and a B.S. in Economics.