Submitted by

rgordon

on Sun, 04/29/2018 - 12:46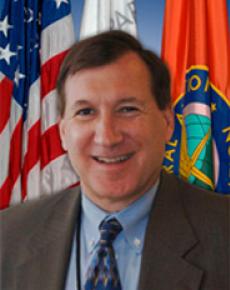 Assistant Administrator for Information Services and Chief Information Officer
Federal Aviation Administration
Federal Aviation Administration
800 Independence Avenue, SW
United States
Mr. Bowen has over 25 years experience in healthcare information technology management in the provider, payer, consultant and vendor areas. He was formerly the  Senior Vice President for Information Technology and Chief Information Officer (CIO) at Blue Shield of California, a $6.2 billion health plan with over 2.5 million members and the 2nd largest not-for-profit healthcare organization in California. He directed Blue Shield's information technology, telecommunication, business recovery and web implementation resources with an operating budget in excess of $100 million. Mr. Bowen sat on Blue Shield's Operations Committee and its Senior Staff.
Prior to his Blue Shield position, Mr. Bowen was Senior Vice President for Information Management and CIO of Catholic Healthcare West (CHW), the 5th largest healthcare delivery system in the United States. He was responsible for CHW's Information Management and Telecommunications resources for CHW's 46 hospitals, located throughout California, Arizona, and Nevada. He managed an operating budget of over $90 million and an annual capital budget of $50 million. He also managed CHW's Year 2000 initiative with a total 3-year operating and capital budget of over $140 million.
Prior to joining CHW, Mr. Bowen was the Sr. Vice President for Information Systems and Chief Information Officer at the Baptist Health System, Inc., of Birmingham, Alabama, a 13-hospital system and the largest integrated healthcare delivery system in Alabama. He was also CIO of its wholly-owned HMO, Health Partners of Alabama.
Mr. Bowen is the former Board Chairman of the Coastside Family Medical Center, former Chairman of the Blue Cross Blue Shield Association IT Roundtable, and member of the Blue Cross Blue Shield Association Interplan Technology Advisory Council. He is a member of the American Institute of CPAs, the Hospital Information and Management Systems Society (HIMSS), and is a charter member of the College of Healthcare Information Management Executives (CHIME).
Mr. Bowen has an undergraduate degree in Economics from Ursinus College, Collegeville, Pennsylvania and a Masters Degree in Business with Distinction from the Johnson Graduate School of Business, Cornell University, Ithaca, New York. He is also a Certified Public Accountant, holds an FAA Commercial Pilot certificate, and has over 25 years of flying experience.