Submitted by

ABarnes

on Wed, 03/28/2018 - 11:24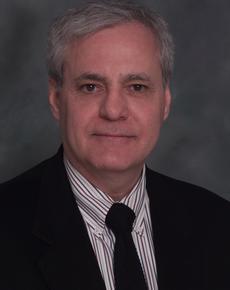 Senior Fellow, Center for Advanced Governmental Studies
1717 Massachusetts Avenue, NW, Suite 104
Washington
,
DC
20036-2001
United States
D. Robert Worley, Senior Fellow of Johns Hopkins University's Center for Advanced Governmental Studies and Fellow of the National Academy of Public Administration, has been involved in the study and practice of American national security since 1967.
His analytic career began at RAND's Strategy Assessment Center and continued at the Institute for Defense Analyses' Joint Advanced Warfighting Program. He has held positions as a senior research fellow at the Potomac Institute for Policy Studies' Center for Emerging Threats and Opportunities and senior science advisor at the Illinois Institute of Technology Research Institute's Strategic Operations Group.
Dr. Worley has authored monographs on national strategy and policy, served on a strategist panel for the commander of the U.S. Special Operations Command, and authored a book on military service culture and transformation. Other analytic activities have been concentrated in higher-echelon command and control of military forces. Prior to his analytic career, he managed and directed engineering research and development efforts at the Hughes Aircraft Company, NASA , and UCLA, concentrating on the design and construction of large systems for command, control, communications, and intelligence. He served in the United States Marine Corps with one tour in Vietnam.
Throughout his professional career, Dr. Worley maintained relations with academe. At Johns Hopkins University he taught courses on national security policy, defense policy, and methods of political and policy analysis. He taught at George Washington University's Elliot School of International Affairs and at UCLA and California State University at Northridge.  He was a visiting professor in the Political Science Department of the University of Missouri–Kansas City while authoring a book on orchestrating the instruments of national power and teaching courses in American security and foreign policy.
Dr. Worley earned a PhD in Engineering and an Engineer degree from UCLA. He earlier earned an AB in Computer Science from UC Berkeley and an MSEE from USC. After completing his doctorate, he earned an MA in National Security Studies from Georgetown and an MA in Government from Johns Hopkins. He completed the National and International Security Studies Program for Senior Executives at Harvard University's Kennedy School of Government.